Financial Independence Recommendations
I use Ebates every time I shop online. You get cash back for purchases you were going to make anyways!

I also use the Ebates plugin to alert me when the website I'm visiting has cash back.
The process is easy! Just go to the website you were going to shop at. Click "Activate Cash Back" in the top right, if you have the plugin. If you don't have the plugin, just simply go to Ebates.com and search for the website. Complete your purchase like normal. And Ebates credits your account.
For an extra tip, I go to Raise.com and activate 1% cash back through Ebates and purchase a gift card at the site I would normally shop at a discount. Then I go to that website, active Ebates cash back and then use the gift card I just purchased. This provides extra money in my pocket every purchase all for a few simple clicks!
As you can see below, Bluehost is offering $10 Cash Back when you sign up with them.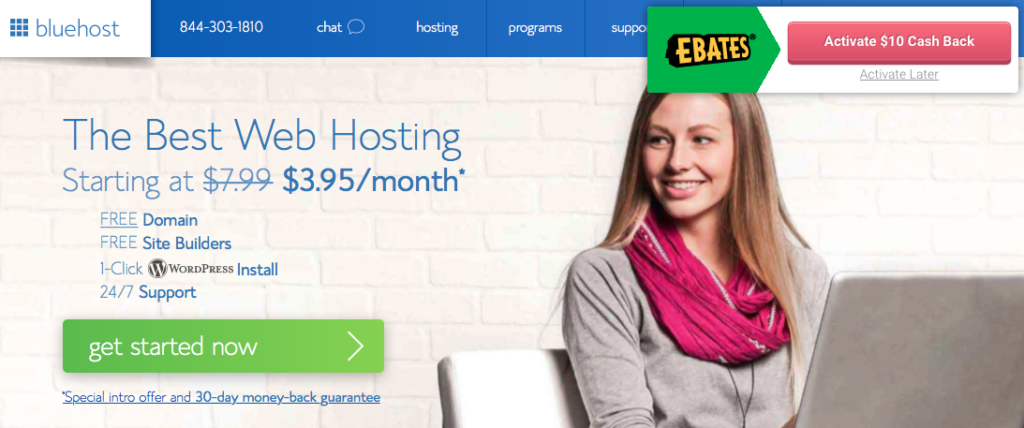 Blog
I started my blog through Bluehost. It's super simple to start!
Choose a domain name. For example lifeforthebetter.com
Choose a web hosting plan. Basic, Plus, or Prime.
Then install WordPress all through Bluehost. This allows you to customize your webpage.
You can be up and blogging in 15 minutes!
Don't forget to check Ebates for cash back!
Travel GoTo's
AirBnB – $40 Welcome Bonus!
AirBnB is one of my favorite travel go-to's out there.
I rent out a place close to what I'd like to do in the city I'm visiting instead of an expensive hotel.
I get a full house or apartment to myself! Usually with a full kitchen to save money cooking food.
You've all heard of it so why not enjoy $15 on me? Click the link above!

This is a go-to for me when I'm traveling.
I don't need to know the language of where I'm visiting.
I don't need to know how to get to my destination.
I just get in and go!
Another tip! I buy gift cards for Uber through Raise.com for on average 2% off! Plus Ebates has 1% cashback! Not to mention if your credit card has cash back for 2%. That's on average 5% off every Uber ride!
Books
Here is a list of all the books I recommend that everyone reads while on the path to Financial Independence, becoming a better leader, or simply making a better life.
Two U.S. Navy SEAL officers who led the most highly decorated special operations unit of the Iraq War demonstrate how to apply powerful leadership principles from the battlefield to business and life.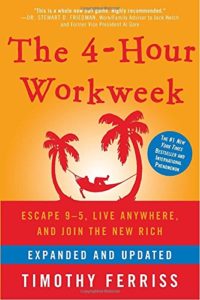 Forget the old concept of retirement and the rest of the deferred-life plan–there is no need to wait and every reason not to, especially in unpredictable economic times. Whether your dream is escaping the rat race, experiencing high-end world travel, or earning a monthly five-figure income with zero management, The 4-Hour Workweek is the blueprint.
CAN YOU SPOT THE MILLIONAIRE NEXT DOOR?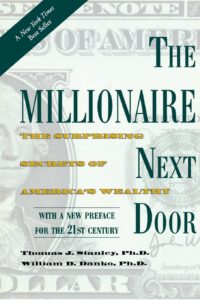 Who are the rich in this country? What do they do? Where do they shop? What do they drive? How do they invest? Where did their ancestors come from? How did they get rich? Can I ever become one of them? Get the answers in The Millionaire Next Door, the never-before-told story about wealth in America. You'll be surprised at what you find out….
The Boglehead's Guide to Investing is a DIY handbook that espouses the sage investment wisdom of John C. Bogle. This witty and wonderful book offers contrarian advice that provides the first step on the road to investment success,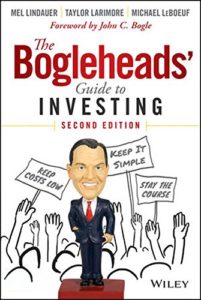 illustrating how relying on typical "common sense" promoted by Wall Street is destined to leave you poorer. This updated edition includes new information on backdoor Roth IRAs and ETFs as mainstream buy and hold investments, estate taxes and gifting, plus changes to the laws regarding Traditional and Roth IRAs, and 401k and 403b retirement plans. With warnings and principles both precisely accurate and grandly counterintuitive, the Boglehead authors show how beating the market is a zero-sum game.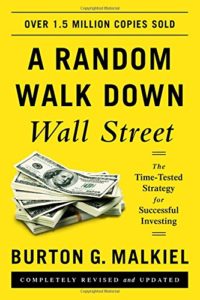 In today's daunting investment landscape, the need for Burton G. Malkiel's reassuring, authoritative, and perennially best-selling guide to investing is stronger than ever. A Random Walk Down Wall Street has long been established as the first book to purchase when starting a portfolio. This new edition features fresh material on exchange-traded funds and investment opportunities in emerging markets; a brand-new chapter on "smart beta" funds, the newest marketing gimmick of the investment management industry; and a new supplement that tackles the increasingly complex world of derivatives.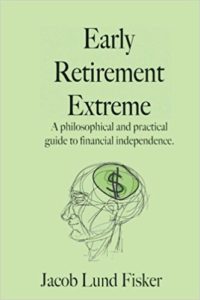 A strategic combination of smart financial choices, simple living, and increased self-reliance brought me financial independence at 30 and allowed me to retire from my profession at 33. Early Retirement Extreme shows how I did it and how anyone can formulate their own plan for financial independence. The book provides the principles and framework for a systems theoretical strategy for attaining that independence in 5-10 years. It teaches how a shift in focus from consuming to producing can help people out of the consumer trap, and offers a path to achieving the freedom necessary to pursue interests other than working for a living.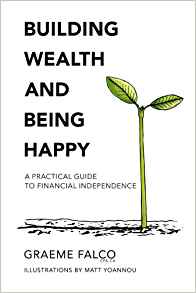 Every year, the rich get richer and the middle class gets squeezed. In this day and age, young people can't afford to repeat the financial mistakes made by their parents. Thankfully, there is a way for the middle class of today to build wealth and be happy. This practical guide will lead you through the life-long journey of financial independence, free from money-related stress and empowered to live life the way you want.
-Debt: Why you must avoid it and what to do if you have it.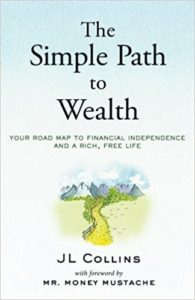 -The importance of having F-you Money.
-How to think about money, and the unique way understanding this is key to building yourwealth.
-Where traditional investing advice goes wrong and what actually works.
-What the stock market really is and how it really works.
-How to invest in a raging bull, or bear, market
-How to simplify the sometimes confusing world of 401(k), 403(b), TSP, IRA and Roth accounts.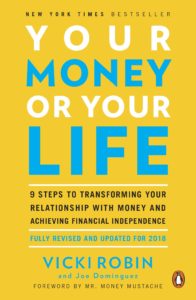 Whether you're just beginning your financial life or heading towards retirement, this book will show you how to:
-Get out of debt and develop savings
-Save money through mindfulness and good habits, rather than strict budgeting
-Declutter your life and live well for less
-Invest your savings and begin creating wealth
-Save the planet while saving money
…and so much more!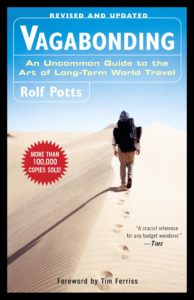 There's nothing like vagabonding: taking time off from your normal life—from six weeks to four months to two years—to discover and experience the world on your own terms. In this one-of-a-kind handbook, veteran travel writer Rolf Potts explains how anyone armed with an independent spirit can achieve the dream of extended overseas travel. Now completely revised and updated, Vagabonding is an accessible and inspiring guide to
-financing your travel time
-determining your destination
-adjusting to life on the road
-working and volunteering overseas
-handling travel adversity
-re-assimilating back into ordinary life