Living A Better Life Interview – Yorkshire Mum of 4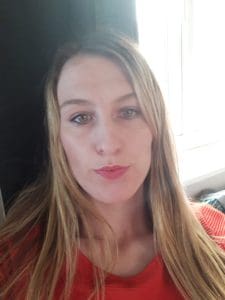 In our brand new interview series, we are interviewing various individuals from across the web. This interview series focuses on how they are living a better life. They can be living a better life by pursuing financial independence, minimalism, simplicity, and many more aspects. Are you interested in being interviewed? Continue reading!
Want to be interviewed?
If you want to be interviewed about how you are living a better life. Contact us at [email protected] and tell us why you'd be a great candidate!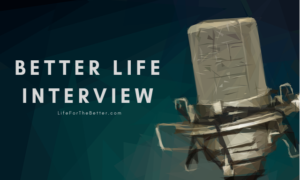 Give us your best elevator speech!
I'm Gemma. Mum of 4, family and lifestyle blogger who loves to blog about our adventures as a family, fun stuff we get up to, any products and services we try and just our general lives. I enjoy reading, I play netball for a team and love nothing better than cake and karaoke. The kids are a mixture from 22 months to 10 years, 2 girls and 2 boys so we have a wide range of interests in the home.
How are you living a better life than you were last year? 5 years ago? 10?
I am living a better life as 5 years ago I was single, had an idea of a career but I was just coasting from thing to thing because of the kids Now I am a married lady, whirlwind relationship of 4 years – Married, bought a house and also had a child together so now I am a home owner which is better because even though I pay more per month I own a property which is fab! I have become a graduate somehow, found a company willing to let me grow within them just through me having a good chat with them and being honest about what we both wanted. I am now studying for the career I want as an accountant and have a clear pathway of getting there.
What would you tell your younger self?
I would tell my younger self that things happen for a reason even if it doesn't seem so at the time. I would also tell myself not to be ashamed to ask for help as many people are willing to help and give you the time of day providing you are nice, friendly, honest and just ask – They aren't mind readers. I would also tell myself just to love myself more and make time to be me especially before I had kids, I would have said enjoy baths in a room by yourself and enjoy a wee without a little person coming in with 12 questions.
What made you want to change the way you were living?
A lot of changes came after a toxic relationship and one day something inside me just changed and I sought help to get out of the situation, it took time to learn to love myself, find my path and in that journey I met my now husband and we have grown together. I think as I get older I am understanding what I like, enjoy and want more and I just focus on those things and the happy things. I have also recently started a new hobby which I am thoroughly enjoying.
Does financial independence play a role? If so, how?
I love finance and have always been pretty independent, however with my ex he was a spender and I was a saver and it didn't work out and we never seemed to have money for anything nice or holidays so now me and the husband are on the same page with finances it changes life for the better.
What advice do you have for others in living a better life?
It depends on the situation – I would say think about your goals, dreams and find what makes you happy and then strive for that – Make it work. A lot of people say they can't progress in their career or have a hobby because of children or something but there's a saying that 'Where there's a will there is a way' – You just have to find it and make it happen.
If you had to give just 1 tip that you've learned along your journey, what would it be and why?
Enjoy the journey – Life isn't all about the destination – It is about living and enjoying. We don't waste money on many material things as we enjoy the experiences more, we enjoy the laughs, the cuddles and the happiness in moments because that is the journey – Enjoying life and having people you love to spend it with
Where can readers get in touch with you?
Speak to me at www.yorkshiremumof4.com or www.twitter.com/yorkshiremumof4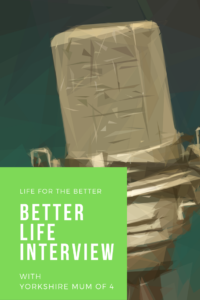 We use Personal Capital to track our net worth. We simply connect our assets and it tracks everything for us! Our net worth, cash flow, budget, investment fees, retirement planner, and more are tracked through this site. It's completely free too! Sign up for free and receive $20 when you open an account!