Long Distance Relationship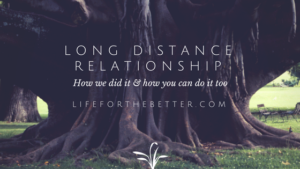 We have said from the beginning that being creative and committed are the two most important components to our long distance relationship being successful and happy. The only piece higher than that is our faith. It has not felt like work because love from afar is only as hard as you make it. Your circumstances don't define you; you define your circumstances.

The military is excellent for many reasons. Aside from the obvious life skills, educational and medical benefits, it's a good place to go if you want to bravely protect and serve our country. Like any job, it has downfalls, too. Any military mom could tell you about the incredible sacrifices made by the enlisted and their families. I'm not a military mom, so I cannot speak to that. I can speak to the periods of distance. When you are extra lucky and know your loved one is safe and studying hard in a warm bedroom some 1,000 miles away, there is definite comfort. And you also wish you were in the same place. I count my blessings that Tim and I have so many ways to communicate from afar. We have Duo, FaceTime, texting, Snapchat, instagram, Google Keep, WhatsApp – the list goes on. My personal favorite is actually unrelated to technology: the written letter. I love sending him something personal in my handwriting – something that takes thought and even includes a good old Forever stamp.


"I hate getting personal mail when it's not bills." -No one ever


Sending a letter can mean some lovely, poetic love note. But it can also mean sending an envelope full of sticky notes with encouraging messages to put up in a temporary home. It can mean a brief "Just so you know, you're awesome" message. The message can be a puzzle to solve. A few months into our relationship, I sent Tim a series of letters in the mail with instructions on when to open and clues as to what we'd be doing during the weekend we had planned together (we have been long distance from the beginning). It ended up being a quick trip to another state for a concert we both wanted to see. And I'm pleased to say that he was surprised. There are ways to love from afar that can make your time together that much more special.



The Gift of Thought
In general, Tim and I don't do physical gifts. Neither of us needs the extra stuff. Instead, we give experiences like skydiving, a concert together, or dinner at a new restaurant (although Tim isn't keen on paying for someone else to make food that we could make at home). Among few physical gifts I have received from him is an Amazon box that arrived for my birthday. It was filled with edible and useful things we had talked about that I like. It told me that he had been listening and that he had a sense of humor. It was thoughtful and creative. The little things in life are actually the big things.


WiFi = Connection 
If you have internet, you can connect with virtually anyone (pun intended). Tim and I have utilized this most recently in doing bedtime yoga together. We take turns finding a YouTube yoga session, click play at the same time, and it's a date. If we Duo or FaceTime in the evening, we sometimes have tea together. We have also watched sports games together utilizing Duo or FaceTime. There's a cool app called Charity Miles that we use, too. It allows us to track each other's cardio workouts and for every mile you walk/run/bike, your sponsor (which is assigned before each workout) will donate X-cents to the charity of your choosing (you can select from a dozen or so).

Sunday Mass
As I mentioned, above creativity and commitment, faith is the utmost important glue to a strong relationship. Thankfully (if you are religious), there are online services available at the touch of a button. For us, this is a perfect opportunity to catch the same service from 1,000 miles away. If anything sticks, we can discuss it. We are actively using an app to read the Bible in a year. At the end of each passage, the app lets us highlight and share our thoughts with each other in a messaging format. What better way to grow in our faith from afar?



Unplug & Live!
To make our time together most enjoyable, we limit phone usage. Tim has gone as far as limiting himself to taking no more than ten photos during a daylong hike. I tried a "no texting & no phone calls" day. Airplane mode and "do not disturb" are there for a reason. USE THEM. The thought behind implementing these ideas is that our generation all too often lives for the photo instead of the moment. Let's be honest: We have all been there. Sunset looks stunning? Gotta get a pic! I'm looking really good today! Gotta get a pic! STOP. Live the moment first. Don't deprive yourself of experience or taint your experience by trying to get the best shot for insta. Who cares? One thing we have yet to do and likely would be a challenge while traveling is going a full day without knowing the time. Is that possible in this day and age? I suppose we will find out!


Loving from afar is only as hard as you make it.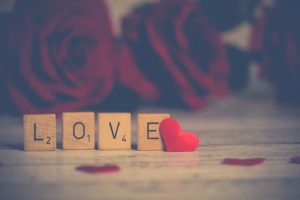 We use Personal Capital to track our net worth. We simply connect our assets and it tracks everything for us! Our net worth, cash flow, budget, investment fees, retirement planner, and more are tracked through this site. It's completely free too! Sign up for free and receive $20 when you open an account!