A Lesson In Gratefulness
Gratefulness Challenge
What does it mean to be grateful? It means choosing to focus on what you appreciate in life. It means not taking anything, big or small, for granted.
We had heard of gratitude journals and decided to make a digital version. We will share our gratefulness notes each month with our readers. We want to extend this challenge to you! For the rest of the year, fill out what you are thankful for each day. Set a reminder on your phone to fill it out before bed. Again, this can be done digitally or in a notebook.
Our "why" for keeping a grateful journal stemmed from a scary situation. For our first New Year's Eve as a married couple, we decided to drive to an outdoorsy city that we love. We spent the whole day driving the truck through really bad weather to get there and were expecting to arrive at 8:30 PM.
About forty minutes from our destination, the vehicle started making thumping sounds. We were sliding around a little bit, which was weird, considering no other vehicles around us were sliding, and there weren't obstructions on the road. We started to get nervous. Something felt wrong.
Tim slowed down to 40 mph while semis and much smaller cars alike easily passed us going 50 mph. He realized that the steering control was not working. We were at least 5 miles from any exit, in a busy construction area with traffic all around, no shoulder, and almost no control over the vehicle…NOT GOOD!
Tim slowed to 30 mph, and for a long five miles we continued to the next exit. God was undoubtedly at work as we made it to a stop off the interstate and let out the breath we had been holding. We had made it to safety. By this time, we were pushing 8:30 PM and the vehicle was literally smoking. We definitely would not be making it for our AirBnb check-in window of 8-9 PM!
I kept our AirBnb host in the loop since she would be unlocking the space for us shortly before our arrival. With the delay, she was kind enough to even offer to put the food we were having delivered inside. She also offered to drive the 30 minutes to pick us up (way generous!). Remember this is New Year's Eve night…we were totally cutting into our hosts' holiday – and just before midnight, no less.
Thankfully, we didn't have to take her up on that offer. We were able to get a tow about an hour later and our host was sweet enough to pick us up at the tire shop where the vehicle would sit until the next day. By this time, it was about 11 PM. Again, this was over the top kind on her part.
On the ride to her place, she brainstormed solutions with us for the morning and offered to introduce us to her neighbor, who owned a mechanic shop in town (again, way generous!). She also offered to drive us back to the shop where our vehicle was parked the next day. We thanked her and apologized excessively and said we'd follow up with her in the morning when we could call around to see which mechanics were open. Shockingly, despite a large number of mechanics in the area, we discovered that only one shop was open on New Year's Day. But one was all we needed!
Our host texted in the morning to offer their vehicle for the day so we could "get around and also to explore the area while you wait." SERIOUSLY! Remember that this is a STRANGER who was letting us use her CAR! This alone is an insanely generous act, but that's not even the end. This family had two vehicles and SEVEN KIDS. Offering your car when you have that may children just amazes me. They were genuinely kind and caring people. I am ashamed to say that I honestly don't think I would have been that generous to strangers.
We didn't know how to thank this nice family for their incredible generosity by the time our $1200 vehicle fix was completed at the end of New Year's Day. We ended up getting them a bunch of gift cards and filling their gas tank before dropping their car off at their house. And even this gesture of thanks felt insufficient.
Random acts of kindness – be they small or grand – are all meaningful and can be life-changing. Even though we can't fully repay good souls who hosted us, we can pass on the kindness they showed us by multiplying it. Imagine what this world could be like with more people like them…or more people like you!
At the end of our tumultuous trip, we were feeling extra thankful for so much. We decided to start a gratefulness challenge. We made a Google Keep note that had all of the days in January on it and we set a reminder on our phones each evening to fill out what we were thankful for that day. We also shared it with one another so we could easily share our thoughts.
We've noticed that our thoughts have changed in only a month's time. We stop and take time to consider what matters to us every day. Having a Google Keep note also gives us another way to share what's on our minds and in our hearts that day.
This only takes 30 seconds to a minute to open up Google Keep on our phones, type what we are thankful for, and move on. This simple gesture has lead us to more meaningful conversations in our life. We have sat up talking about various things we are thankful for in the day and why we are thankful for them.
Having this conversation with one another allows us to understand one another better. We get to build our relationship every single day.
Below you'll find our two months of gratitude journal entries for January and February. You'll see that they are super simple and that's ok. We know what went on that day and it allowed us to reflect on the day before bed. That's all that matters.
So, if you're still reading this at this point, our challenge to you is to start your own gratitude journal today. We are firm believers in taking steps – big or small – to live a better life.
January
1. Tim – AAA, USAA towing. Pep boys tire service to fix axel, ball bearings, brakes, tire. 1,200 later and no crash or accident on the interstate. L-. Health and safety from a good God and guardian angels.
2.Tim – neighbors that help with situations that arise. Our water line froze and they offered theirs to us. L-. The hospitality of our Airbnb hosts who went to great lengths to help us even on NYE.
3.Tim – Dog, to get me out and about with exercise L-. Good books that you just can't put down.
4.Tim – Beautiful wife for making things around the house go smoothly from cleaning to cooking while I had a busy work week. L-. Our puppy and a warm place to sleep at night.
5.Tim – Nice neighbors who reached out to talk to us. As they moved in the night before. L-. Friendly strangers/nice neighbors, the opportunity to be kind to others.
6.Tim – Internet to look for houses. Pictures, prices, loans, etc. L-. Warm water and a place to get clean every day.
7.Tim – Mountains to hike in. L-. Things that don't go as we plan but as God planned (like not getting the house we wanted and finding a better one).
8.Tim – Books. Someone takes years of research and makes it easy to read in a few hours to a few days. The knowledge at your hands is amazing. L-. A healthy puppy who is smart and always a comfort – there is nothing like a dog's love.
9.Tim – Fresh air L-. Technology for house hunting & helpful parents
10.Tim – weather forecasters, to help with flights L-. Family time
11.Tim – Doctors, to help with ingrown toenails. L-. Parental guidance
12.Tim – city parks to allow dogs to run around wild and have fun L-. Ice cream, pizza
13.Tim – Good friends to watch football with, grill out, and laugh L-. Technology to capture precious moments
14.Tim – Teachers who put in the time day after day to help me get where I am today. L-. A gentle husband who doesn't mind sharing household responsibilities. Doing a whole sink full of dishes now and then – even when busy with bigger fish to fry – means a lot.
15.Tim – My wife who takes the dog out at 3 am so I didn't have to L-. My husband who takes the dog out at 7 AM so I can sleep. 😘
16.Tim – Warm weather to be outside and enjoy the day. L-. A friendly dog who loves everyone and every dog. Also for dog friends for Atlas to play with.
17.Tim – Workouts that make you sweat L-. Sunshine and puppy cuddles
18.Tim – date nights with my wife L-. Date nights gifted to us via gift card
19.Tim – natural healthy food L-. Fun and spontaneous natural food store dates
20.Tim – Meal prepping, so the food is done for the entire week. L-. Warm weather & caring family
21.Tim – Music to listen to while in the shower L-. The comfort of a warm bed at night
22.Tim – Doctors to help my Mom out when she's not feeling the greatest. L-. Flat shoes
23.Tim – A good Podcast to listen to. Shout-out to Afford Anything. L-. The gorgeous mountains
24.Tim – Beer before a long weekend! L-. Beautiful scenery to drive through
25.Tim – FaceTime. So we can talk with our Realtor over the phone. L-. Old friends and new friends
26.Tim – Meeting up with other people on the Financial Independence journey L-. Audiobooks
27.Tim – Natural Food stores L-. Comfort in silent presence on long road trips
28.Tim – Gyms, getting in a workout after a long weekend getaway L-. Tastebuds that let me enjoy the sensation of good food
29.Tim – Meteorologists to be able to predict the weather. Seeing -50 to -60 below temps, makes me stop and think how cool it is to be able to fore warn people of tomorrow's weather. L-. Time with my husband on his days off
30.Tim – A smart puppy to brighten my day L-. Good tea
31.Tim – Peanut butter to help aide with Atlas's bath L-. Friends who listen as well as they talk
February
February
1. Tim – Friday. Enough said. L-. Ice cream. Enough said.
2.Tim – Long walks with Atlas L-. Clients who are fun to work with and value my skills.
3.Tim – Superbowl Sunday with friends L-. A body and God that push me through long runs and help me overcome fitness goals.
4.Tim – Days off to spend with my wife L-. Chocolate. And a husband who is even sweeter than chocolate. ☺️
5.Tim – Workouts that challenge me L-. A good puppy neighbor or two who lift our puppy's spirits when he's having a tough day.
6.Tim – My annoying wife who makes delicious Lasagna L-. My husband who makes yummy chicken
7.Tim – A good book to read L-. Our mail carriers who work, rain or shine
8.Tim – The day off to relax and spend time with Atlas and L L-. The opportunity to photograph and meet nice people in new places
9.Tim – Friends getting together for a birthday party L-. Girl time
10.Tim – Staycations L-. Opportunities to learn new things & friends who will take our pup while we staycation
11.Tim – A smart dog L-. A patient husband
12.Tim – Technology to deliver a bed within 2 days L-. Good friends who have our backs and are willing to help
13.Tim – My wife who meal preps delicious food L-. ❤️ My husband, who is willing to try any concoction I cook and give me honest feedback on the taste when I ask for it
14.Tim – co-workers who put in long hours even when it's a special day L-. The opportunity to put smiles on strangers' faces and make some money in the process (double bonus!)
15.Tim – half priced candy and annual dates with Grandma for Valentine's day L-. Being able to call my Nana any time (same goes for parents and in-laws)
16.Tim – Board Games L-. The physical ability to run
17.Tim – Open talks L-. Forgiveness
18.Tim – Working out outside L-. shampoo that makes my hair feel awesome
19.Tim – A new bed L-. church
20.Tim – A smart dog L-. Treadmills
21.Tim – Wife's nostrils to smell foulness in the air L-. The ability to cook our own food
22.Tim – Ability to eat an entire pizza L-. An amazing husband who takes on extra responsibility when schedules get busy
23.Tim – friends to let us crash on the couch L-. Family meals, family members with rocking dance moves, and getting quality time with my nana at the hotel
24.Tim – A good book L-. Visitors who take good care of our home when it's rented out
25.Tim – Airplanes, so my wife can fly back home L-. Aww! ❤️ safe travels and good conversations with strangers
26.Tim – Nice neighbors. She gave us an outside playpen/kennel for Atlas L-. Kind neighbors
27.Tim – Sunshine L-. Audiobooks to listen to as I multi-task
28.Tim – Hammocks L-. The opportunity to babysit sweet kids and then go home to no kids (good reminder of how much I can enjoy our life together without children yet)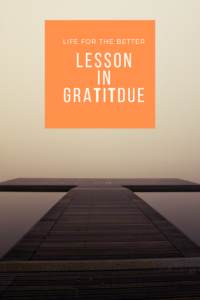 We use Personal Capital to track our net worth. We simply connect our assets and it tracks everything for us! Our net worth, cash flow, budget, investment fees, retirement planner, and more are tracked through this site. It's completely free too! Sign up for free and receive $20 when you open an account!