Sunday Sharing Vol: 5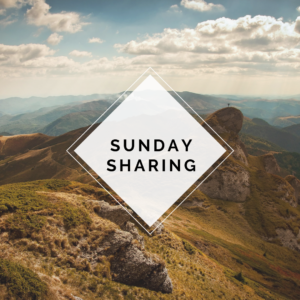 Each Sunday we post interesting articles, videos, podcast episodes, and more that we've consumed from across the web. We'll give our thoughts on what we've learned through others in Sunday Sharing.
Articles / Blog Posts
Budgets Are Sexy – What I Learned Tracking My "Wants" For 30 Days!
What we really like about this post is that it takes a different viewpoint on budgeting. Wants something versus needing something is completely different in a budget. By tracking spending in a budget, one can realize how much they actually spend, eating/drinking habits, or even what's important in their life at the time.
"So one more point on the ol' experimental board! Highly recommend trying it out if you haven't yet. Just track it for a month and see what you find! Worst case you go back to oblivious spending!"
We just might try this next month!
Retire by 40 – Should You Focus on Making More or Spending Less?
What struck me about this post is that the title implies one has to pick either making more money or spending less money. However, that isn't the case. One can do both! Seems like a no brainer right? While one can make more money, there are opportunity costs involved with that such as trading your time. Same could be said about spending less. The opportunity cost could be prioritizing what you value in life.
"You need to work on making more AND spending less. Everyone should focus on increasing their saving rate instead of picking one side over the other."
The BiggerPockets Blog – The Simple Math of Early Retirement With Real Estate [With Real-Life Example!]
I'm currently reading Chad Carson's new book Retire Early with Real Estate. (Review coming shortly!) What I like about the book so far is that it takes a complex situation and puts it into layman's terms.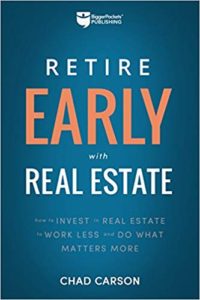 This post does just the same. Owning rental property can be a complex task but seeing the numbers explained to oneself and what that means for financial independence puts real estate on the front burner of your mind for retiring early.
"And before you leave this topic, don't forget about the reason you're building wealth in the first place."
Send us your material!
Feel free to send us articles, videos, podcast episodes, etc. that you've enjoyed. It can be from your own works of art or from someone else's. We might even feature your material!
Check out former Sunday Sharing volumes here!
We use Personal Capital to track our net worth. We simply connect our assets and it tracks everything for us! Our net worth, cash flow, budget, investment fees, retirement planner, and more are tracked through this site. It's completely free too! Sign up for free and receive $20 when you open an account!