Living A Better Life Interview – Scott at Making Momentum

In our brand new interview series, we are interviewing various individuals from across the web. This interview series focuses on how they are living a better life. They can be living a better life by pursuing financial independence, minimalism, simplicity, and many more aspects. Are you interested in being interviewed? Continue reading!
Want to be interviewed?
If you want to be interviewed about how you are living a better life. Contact us at [email protected] and tell us why you'd be a great candidate!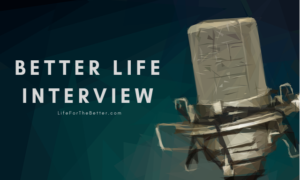 Give us your best elevator speech!
Hello, Life For The Better readers! My name is Scott and I'm a Canadian millennial situated in Toronto. I also happen to run a blog called Making Momentum.
Making Momentum is a personal finance and personal development blog for the everyday person. The content shared aims to help readers compound wins, both big and small, into the momentum that can shift your life's trajectory. From the basic personal finance tips to investing in yourself, there is so many themes to explore.
The goal is to share resources, tips and personal stories to support the readers with taking control of their money and life. Making momentum one day after another.
I know it because I'm living it right now.
The first chapter of adulthood in my own life was riddled with mistakes. Thankfully, I shifted that course and got back on the correct path personally and professionally.
How are you living a better life than you were last year? 5 years ago? 10?
Where do I even start here? Here are a few examples…
I moved across the country 6 years ago to pursue my professional aspirations. That allowed me to meet the girl of my dreams. Which has snowballed into an endless stream of experiences that have shaped who I am now.
I then discovered the personal finance resources and content that saved my financial life. Those discoveries helped me take control of my money, grow my professional income 83% in 2 years and launch a side business.
For the last 2.5 years I've been waking up at 5 am every day and that's undoubtedly helped change my life in so many ways as well.
That one shift to live a better life helped expedite my student loan repayments, prioritize my health and drive a sense of purpose and commitment across everything I do. My relationships, professional career, personal hobbies, business endeavors and general wellness have all benefited from that choice.
What would you tell your younger self?
One of the biggest issues I had in my later teens and early 20's was living inside my own head too much.
We're ingrained with this innate pressure to be successful, make our parents proud, measure up in the "clout" generation and live a great life. Unfortunately, I let that pressure get the better of myself at times.
This led to periods of being hard on myself causing bouts of depression, misdirection, and stress.
I'd love to go back and tell my younger self to just relax, enjoy the moment and believe in yourself. I'd reinforce a commitment to pursuing what you want most in life, for both the short-term and long-term.
In terms of brass tacks, I'd tell my younger self to focus on:
Skill development for the 21st century digital age and marketplace
Value experiences over "stuff"
Be confident and never get drawn into the negative "comparison game"
What made you want to change the way you were living?
I grew up with an amazing family and situation to foster success. I'm forever grateful for that and know I had life "easier" than so many others.
The problems I was experiencing are so minute compared to others. However, in my life at such an influential and pressure-filled time, it felt like such a dire situation.
Being in your early and mid 20's and constantly feeling like you should be "doing more" and applying yourself further, leads to being in your head like I was referencing above.
Eventually, I just said, "enough is enough".
This was reached due to a collection of reason and influences.
The amazing girlfriend I met, deciding to take control of my personal finances, shifting my mindset to abundance as opposed to scarcity, and applying myself physically with a dedicated exercise routine.
Does financial independence play a role? If so, how?
Discovering the concepts of financial independence was a great side effect of my deep dive on making personal finances a priority in my life. The podcasts, blogs, and books I was seeking out introduced me to FI.
Financial independence is now a goal I'm striving for in life.

The biggest motivator for pursuing financial independence is the concept of freedom. I will work as hard and smart as I can in the next 10-15 years so that I can achieve the freedom of choice. I love my current job and profession but life is so short. The time we get to experience the amazing people, places and moments is so limited.

Whether I want to stay at my current job and work until 65 or jump to an entirely different lifestyle will be a future decision, but I want to be able to make that decision when the time comes.
That is where financial independence came in to help me better my life. It aligned with my overall purpose of wanting to live a rich life (not just in the financial sense).
What advice do you have for others in living a better life?
It's such a personal question that depends on so many factors that it's hard to blanket for everyone. But the biggest piece of advice I can share would be to find your purpose (sort of a woo-woo statement).
What do you want to achieve? What brings the most value in life? Who brings the most value to your life? What is the optimal state when you close your eyes and picture your life? How can you make small wins and continually improve towards that optimal state? Is your career a means to an end or does it add to your purpose?
This idea of living a better life could be as granular as beginning to exercise and changing your job or as holistic as shifting your entire purpose in life.
It's so hard to say…
But I will say to seek out experiences, explore the unknown, embrace challenges and have open conversations with people from all walks of life.
What books/podcasts/blogs have you consumed that lead you to this point?
The Tim Ferriss blog and his books have been major inspirations over the last decade-plus. Not entirely because of all the specific content but from a way to view the world and apply critical thinking.
Other books that have impacted where I currently stand are: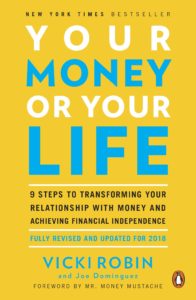 Your Money or Your Life By Vicki Robin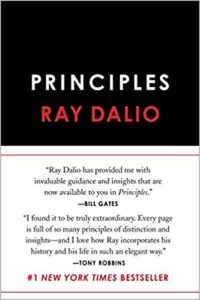 Principles: Life and Work By Ray Dalio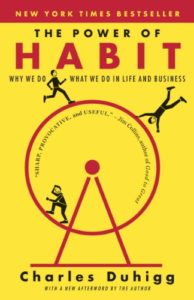 The Power of Habit: Why We Do What We Do In Life And Business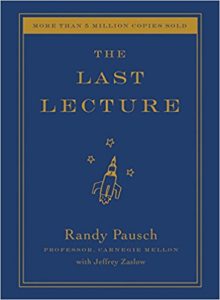 The Last Lecture By Randy Pausch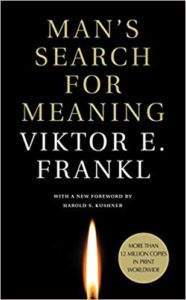 Man's Search For Meaning By Viktor Frankl
I'm an avid podcast listener and tend to have my earbuds in at most times. Podcasts are like sitting in on a private conversation between thought leaders, industry experts, amazing storytellers, etc. The fact they're free and so easily accessible makes them such a powerful tool.
I've written posts on the best financial podcasts and podcasts to improve your life due to my affinity for podcasts. To call out a collection of those I'd note: Choose FI, The Tim Ferriss Show, Jocko Podcast, The FIRE Drill Podcast, Invest Like The Best, Dan Carlin's Hardcore History, Good Life Project, TED Talks Daily and 100 more.
What's one area in your life you still struggle with?
This question is well-timed as I recently wrote a blog post on 5 Money And Life Focuses For Improvement I'm Putting Higher In Priority.
This outline areas of my life I'm trying to better over the rest of 2018 and into 2019. The 5 focus points I touched on are:
Guilt-Free Spending For Today While Balancing Saving For Tomorrow
Saving For Upcoming Life Changes And Priorities
Going Green And Doing My Part For The Environment And Sustainability
Reconsidering My Master Plan
If I can make momentum on 3 of those 5 areas, I will be riding into 2018 on a high.
If you had to give just 1 tip that you've learned along your journey, what would it be and why?
There is a quote that has stuck in my head ever since I first read it when backpacking Europe for 3 months at age 19-20.
"Learn from yesterday. Live for today. Hope for tomorrow. The important thing is not to stop questioning." – Albert Einstein.
This quote was displayed at Humboldt University in Berlin, Germany. Perhaps it was a very impressionable time in my life but it hit home and rings true when applied to this crazy journey of a roller coaster that is life.
Don't let your past mistakes cripple you, learn from them and move forward.
Enjoy today and carpe diem while the going is good, or make the best of it as you can.
Plan and set yourself up for success tomorrow not only through hope but a strategic thought and big dreams.
It encompasses so much is such a simple statement.
Where can readers get in touch with you?
First off, a big thanks to Tim and L for letting me stop by for a Better Life Interview. This was an enjoyable experience that let me think back on the journey thus far and consider what's ahead.
If anyone wants to get in touch with me the best spots are on the blog at Making Momentum or on Twitter.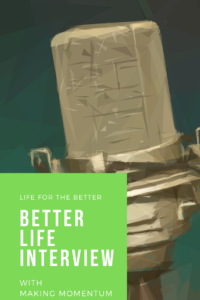 We use Personal Capital to track our net worth. We simply connect our assets and it tracks everything for us! Our net worth, cash flow, budget, investment fees, retirement planner, and more are tracked through this site. It's completely free too! Sign up for free and receive $20 when you open an account!