Myers-Briggs Personality Type
Before we even started dating, Tim and I jointly took the Myers-Briggs personality test and compared the results. If you've never heard of this test, let me back up and give you some context.
The test is based on the theories of Carl Jung, who believed it was possible to categorize personalities into sixteen distinct labels (for lack of a better word).
The test was created by Katharine Cooks Briggs and Isabel Briggs Myers. It gages your personality traits through a series of questions.
The answers reflect on your psychology and how you perceive the world. There are sixteen different personality types that you can fit into. Although not 100% spot on, we found the test results to be remarkably accurate (probably 95%).
Tim's personality type is actually the most rare: INFJ, which stands for Introverted Intuitive Feeling and Judging. First understanding his introversion was important to me, since my results showed my primary personality trait was the opposite – an extrovert – or ENFP: Extroverted Intuition Feeling Perception.
Through this test, we learned the innate qualities of our psyches. This led to deeper understandings of each other and of ourselves.
After some browsing on the web, we quickly discovered our personality types complemented each other. We "see different sides of the same coin." I remember Tim texting me articles about INFJs that described him to the T (no pun intended).
Thanks to the Myers-Briggs test (and research), I knew early on that his tendency to hang back in busy social situations was merely because it required a lot of his energy to be around many people. He recharges his batteries in quiet solitude, much like he is doing downstairs as I type this from the loft so he can have his space. I'm not offended because I know it's what he needs to refresh.
On the contrary, I draw energy from being around others and thrive on connecting. This is helpful for him to know because (for example) I tend to want to stay at gatherings longer than he does. We've come up with a discreet code phrase to let the other know when we've had enough and are ready to depart.
Overall, such a simple test has given us immense insight into our differences. We can more easily understand each other on a much deeper level. I think if we had not taken this test early on, we would have struggled to cope with our unique differences, merely because of a lack of understanding the "why" of the others' behavior.
If you haven't already, give the Myers-Briggs test a try! Take it and read up on the personality types. Ask your significant other or family member or best friend to take the test, too.
Find out their results and see if you think it's accurate. I guarantee you'll learn something new about them and believe it will help you understand each other better.
What's your personality type? Do you find the results to be accurate?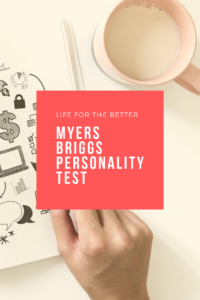 We use Personal Capital to track our net worth. We simply connect our assets and it tracks everything for us! Our net worth, cash flow, budget, investment fees, retirement planner, and more are tracked through this site. It's completely free too! Sign up for free and receive $20 when you open an account!