How Financial Independence Made Me Realize My Life Goals
How Financial Independence Made Me Realize My Life Goals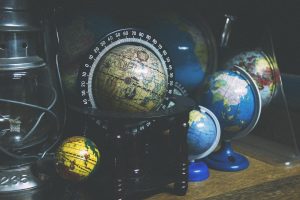 Financial Independence made me realize my life goals by showing me there is more to life than money. If you break down the words of financial independence it is about being independent of finances or free from money.
Money is simply a tool towards freedom.
Life shouldn't be about how much money we make or how much we save. It should be about experiences with other humans, helping one another out, traveling, learning, and many more aspects. 
I've come to realize now that I have a decent net worth,  and I don't have to rely on the next paycheck to come in, that I want more out of life.  
I also realize that I have more time for life around me. I have time to volunteer more, travel, read more, play guitar, as well as many more things. 
I had to stop and ask myself "why are you in the pursuit of financial independence?" My answer to that question was that I wanted to live my life on my own terms. I didn't want to be controlled by money. I wanted to experience life to the fullest. I wanted to put my values into action. This one question was like pulling a string on a ball of yarn. It unraveled so many questions in life. 
What type of legacy do you want to leave? How do you want to be remembered as? Do you want to be sitting on your death bed saying "I should have done…?" Is money everything? Is money the root of all evils? How can you use money for the good of others? What do you truly value in life? If you died today, could you say you lived a life worth living, would you be proud? 
All of these questions and many more rang through my head. It's not easy to answer just one question without unlocking five more. 
I think we all get to this point in our financial independence journey of asking ourselves why we are doing this or what made us start in the first place. Why did we become so attached to this idea of FI? 
Pursuing financial independence unlocks so many doors in life. It allows us to live life to the fullest without having to work a 40 hour work week, in a job we dislike. It allows us to take that time spent at a job and put it to use how we see fit. It allows us to help others. It allows us to travel. It allows us mental clarity. It allows us to do so much more than the 9 to 5 grind. 
Below you'll find some of L's and I's life goals. This list is not an all-inclusive list but it's some that mean the most to us. 
Helping Others
Mentor a young adult 
Minimalism
Travel
Spend less time worrying about the future and live in the present 
Be a better husband/wife
Be an entrepreneur 
Write a book
Read more
Learn a new language
Meditate more often
Play guitar / write songs
Photography
These life goals we have set out for ourselves are meaningful to us because it's who we are. We are happiest when we are pursuing these things in life versus chasing a paycheck or long workweek hours.
Often times we compromise on our life goals for a job or other obligations. L and I talked about this and asked ourselves why do we do this? This led to a conversation about what are your "non-negotiables" in life? What are you not willing to compromise on?
The answer to that question was not surprisingly surrounded by our life goals. We decided that from now on we aren't going to compromise on these life goals of ours. That we were going to live our life to the fullest today and not wait for tomorrow. We encourage you to do the same. Ask yourself and others around you what are your life goals? What are your non-negotiables in life? Ask one another "how can I help you achieve those life goals?"
Financial Independence to us is a tool to unlock these life goals. We have realized that money was sometimes in the way. Whether that being not having enough of it or continuing to chase a paycheck and working without living.
Financial Independence made us realize our life goals and how to pursue them whole heartdly. Does it do the same for you?