Sunday Sharing Vol: 26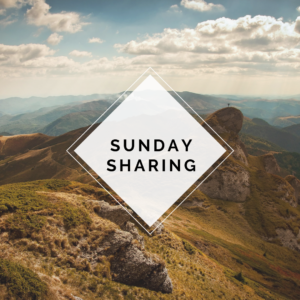 Each Sunday we post interesting articles, videos, podcast episodes, and more that we've consumed from across the web. We'll give our thoughts on what we've learned through others in Sunday Sharing.
What We're Reading
Articles / Blog Posts
How to Know If You're Ready for Retirement – By Money With A Purpose
There is a lot written these days about retirement. Regardless of how you define it, how do you know you're ready for retirement? Are there financial formulas that need to be satisfied? Is it age based? Is it a lifestyle question? Do you need to have all of the answers before you retire? I'll address some of these questions in this post and bring up other things you may not have considered.

Many in the personal finance blogosphere write about early retirement. The FIRE (financial independent / retire early) bloggers have brought the concept of early retirement to the mainstream. These bloggers are primarily Millennials. For them, financial independence means savings 50% to 70% of their income each year. Most try to max out contributions to their company's retirement plan. They are frugal, some to the point of minimalism. Virtually all spend less than they make. Many try to develop "side hustles" to diversify their income with the hope of earning enough to replace their corporate salaries.
Articles We Posted
If we want the financial independence movement to continue to grow and be passed down to future generations, it starts now. There is no better time to pass along knowledge than today. Millennials who are willing to learn have some of the best teachers in the world: our past generations.
Learning about financial independence at such a young age is a blessing. We can hone in on our skill sets for decades to come and then pass that information on as a legacy. That's the only way the FIRE movement will continue to grow. Otherwise, the info will become embers waiting to be rekindled. The millennial generation is the fuel to the FIRE.

What advice do you have for others in living a better life?
Pay closer attention to what is happening around you. Is money bringing you closer to your spouse or children? Does your spending habits reflect what you want out of life? If you continue on the path you are on, where will you be in 5, 10, 30 years?
If we aren't thinking about where our choices are leading us, they probably are driving us off a cliff. Or at least they aren't working as hard towards our goals as they could be.
Time is finite. We need to make sure we are using it in a way that optimizes our future.
Send us your material!
Feel free to send us articles, videos, podcast episodes, etc. that you've enjoyed. It can be from your own works of art or from someone else's. We might even feature your material!
Check out former Sunday Sharing volumes here!
We use Personal Capital to track our net worth. We simply connect our assets and it tracks everything for us! Our net worth, cash flow, budget, investment fees, retirement planner, and more are tracked through this site. It's completely free too! Sign up for free and receive $20 when you open an account!