Living A Better Life Interview Series Kate at On Our Way World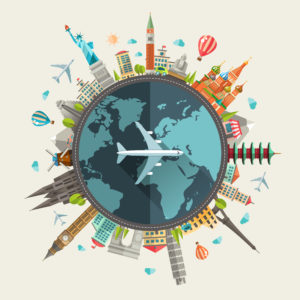 In our brand new interview series, we are interviewing various individuals from across the web. This interview series focuses on how they are living a better life. They can be living a better life by pursuing financial independence, minimalism, simplicity, and many more aspects. Are you interested in being interviewed? Continue reading!
Want to be interviewed?
If you want to be interviewed about how you are living a better life. Contact us at [email protected] and tell us why you'd be a great candidate!



Give us your best elevator speech!
I'm Kate – a passionate (secular) homeschooler, mom, wife, travel addict, and finance junkie. I want to share my two big loves – home/world schooling and personal finance/financial independence – with others. I think there are so many areas where these concepts overlap, and I want to introduce people who are in one group to the other – we can benefit so much from the insights from each!


How are you living a better life than you were last year? 5 years ago? 10?
Last year we had just returned to Montana. We had learned about personal finance and gotten debt-free, then made some terrible financial decisions and got back into debt. So this time last year we were just starting to pick ourselves up and dust ourselves off – this year, we are almost completely dust (and debt!) free, and are excited to finally be where we want to be.

Five years ago I was going to school for my doctorate in nursing; I was working horrifically long hours and not seeing my family near enough, but we knew it was all toward this end-goal of being financially and location independent.

Ten years ago I was working on my nurse practitioner degree – we didn't have kids yet, but life was still pretty crazy between life and grad school!


What would you tell your younger self?
My two big things would be:
1) Enjoy life now. We worked really hard to get where we are now, but I think we should have lived more along the way. We're finally at the point where we can travel and do all the things we want, but the dynamic is definitely different when you have kids. I wish we had done more traveling and adventuring pre-kids.
2) Don't let lifestyle creep get you! That was a big part of how we ended up back in debt after we had gotten out of it once already. We moved to a new area, and bought way too much house – then when it came time to sell, we took a huge hit.


What made you want to change the way you were living?
We really kind of recognized that it was possible to do what we wanted. We had always had dreams of traveling and seeing the world, but between my career (which is pretty flexible), a good income, homeschooling (which frees up our schedule a lot!), and travel hacking – we've realized that it's actually possible for us to do what we want.
It also means we needed to decide what we value most – as Paula Pant says, you can afford anything, you just can't afford everything. So we could afford a big house, nice cars, etc. – and still be in a good financial position – OR we could afford frequent travel (and a decent house/cars) but we can't afford all of it. So we had to decide what we wanted most, and for us – right now at least – that's travel.
I also think you should avoid getting too set in stone about almost anything because life is just so fluid. I can't say that we're never going to change our minds and value a big fancy house or a higher cost of living area – because we might. It's so important to align your life with your values and wishes now, and also be open to changes in the future.


Does financial independence play a role? If so, how?

Yes and no. I love so many of the concepts of FI, and we are definitely working toward that goal. At the same time, I think there are so many ways to be free before you reach financial independence so we are focusing on those as well as the purely financial aspect. I love what I do – absolutely love it – so it's hard for me to want to go all-out, cut to the bone, in pursuit of FI – because I don't want to stop working.
At the same time, I realize that even the best job can go bad overnight, so having a solid financial footing and plenty of "FU money" is critical to me. And some of the concepts that are really common in the FI community – like travel hacking – are also so relevant to world schooling (i.e. homeschooling while traveling the world).


What advice do you have for others in living a better life?

I think it's about finding what you value, and what's most important to you, rather than following the norm. Then, find people who are doing that, and learn from them.
For me, bloggers like Justin from Root of Good and Jeremy from Go Curry Cracker are #goals – they don't homeschool, but they live this really great, FI lifestyle, and travel extensively with their families. So you can see people who are doing it, and realize that it's possible, and then you go from there.
I also think leveraging all of the information we have is incredible. I know social media gets a bad rap sometimes, but you can see these amazing things people are doing, that you would never know about if it weren't for the internet.
Like, I didn't even know "world schooling" was a thing. I assumed that even if you were financially independent and could travel, you'd be tied to this school schedule. Or you'd have homeschooled kids who were weird and unsocialized.
Then I found these incredible Facebook forums – our secular homeschooling one is about 10,000 people and the Worldschooler one is about 40,000 people – and I got to see and "meet" these real people who were actually living a life I thought I would only ever dream about.


What books/podcasts/blogs have you consumed that lead you to this point?

ChooseFI is a favorite podcast. As I mentioned above, Root of Good and Go Curry Cracker are probably my two favorite blogs. And I need to put in a plug for Atul Gawande's "Being Mortal" because it's just the most important book I've ever read. At the end of the day, we are all mortal – so figuring out what we value, what matters most now, and learning from people who are at the end of their lives about what matters to them – it's so important in living a good (better?!) life.

What's one area in your life you still struggle with?
Balance. There are so many things that I want to do, and I can't seem to keep all the balls in the air at once. I love to write, so I want to keep my blog going. I absolutely love my clinical practice as an NP, so I never want to give that up.
Teaching is fun, and I love doing things like developing courses and curriculum. I love my family and kids, and I want to take my daughter to every homeschool outing and get-together I possibly can. My son is still little, but that toddler age is so fun – so I could spend hours on the floor playing racecars with him.
I want to travel and see the whole world. And sometimes it's like I'm all over the place trying to do way too many things at once, and I need to re-focus on what matters the most.


If you had to give just 1 tip that you've learned along your journey, what would it be and why?
I think anything is possible – and maybe that sounds trite, but there are so many people living these big, crazy, amazing lives – and we can learn from them, take what works for us, and make it our own. So we really should dream as big as we want to, learn what we value most, and then search out people who are doing it – because there are people out there doing almost every crazy, amazing thing you can imagine!


Where can readers get in touch with you?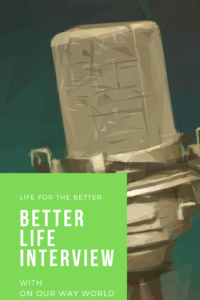 We use Personal Capital to track our net worth. We simply connect our assets and it tracks everything for us! Our net worth, cash flow, budget, investment fees, retirement planner, and more are tracked through this site. It's completely free too! Sign up for free and receive $20 when you open an account!