Sunday Sharing Vol: 15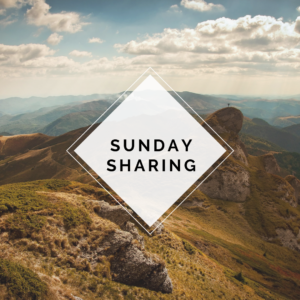 Each Sunday we post interesting articles, videos, podcast episodes, and more that we've consumed from across the web. We'll give our thoughts on what we've learned through others in Sunday Sharing.
What We're Reading
Articles / Blog Posts
Do You Need to Start a Sinking Fund? – Skint Dad

A sinking fund is about managing for the things that you know you will HAVE to pay out for but aren't part of your day to day normal spending.

How Much Do Your Daily Work Habits Actually Cost You? – Fly to FI

Time is truly our most valuable asset, so anything we can do maximize it is a win in my book.

Work, Mental Health, Disability, and Retirement Planning – Grumpus Maximus

…my first priority is to concentrate on my mental health issues and to continue to perform my duties as assigned at work and home.
Send us your material!
Feel free to send us articles, videos, podcast episodes, etc. that you've enjoyed. It can be from your own works of art or from someone else's. We might even feature your material!
Check out former Sunday Sharing volumes here!
We use Personal Capital to track our net worth. We simply connect our assets and it tracks everything for us! Our net worth, cash flow, budget, investment fees, retirement planner, and more are tracked through this site. It's completely free too! Sign up for free and receive $20 when you open an account!