Sunday Sharing Vol: 39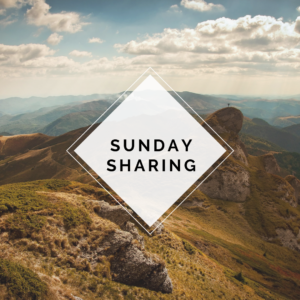 Each Sunday we post interesting articles, videos, podcast episodes, and more that we've consumed from across the web. We'll give our thoughts on what we've learned through others in Sunday Sharing.
This week of Sunday Sharing is sponsored by Blinkist: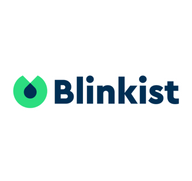 Blinkist distills the key insights of 2,500+ bestselling nonfiction books into powerful 15-minute reads or listens. Boost your knowledge and gain new perspectives to become a better, smarter you.
Over 7 million users treat us as a companion on the most noble and challenging journey we know: fulfilling their human potential.
Get the key insights of 2,500+ bestselling nonfiction books
• Sharpen your professional skills with the best business books in your field
• Explore your many-sided self with the most impactful self-improvement titles
• Discover new perspectives on the world with bestsellers on economics, science, history & culture
• Stay on top of the latest trends and ideas in your professional field
Signup for a free trial today!
What We're Reading

The #1 New York Times bestseller that examines how people can champion new ideas—and how leaders can fight groupthink, from the author of Give and Take and co-author of Option B

"Reading Originals made me feel like I was seated across from Adam Grant at a dinner party, as one of my favorite thinkers thrilled me with his insights and his wonderfully new take on the world." —Malcolm Gladwell, author of Outliers and The Tipping Point

"Originals is one of the most important and captivating books I have ever read, full of surprising and powerful ideas. It will not only change the way you see the world; it might just change the way you live your life. And it could very well inspire you to change your world." —Sheryl Sandberg, COO of Facebook and author of Lean In

With Give and Take, Adam Grant not only introduced a landmark new paradigm for success but also established himself as one of his generation's most compelling and provocative thought leaders. In Originals he again addresses the challenge of improving the world, but now from the perspective of becoming original: choosing to champion novel ideas and values that go against the grain, battle conformity, and buck outdated traditions. How can we originate new ideas, policies, and practices without risking it all?

Using surprising studies and stories spanning business, politics, sports, and entertainment, Grant explores how to recognize a good idea, speak up without getting silenced, build a coalition of allies, choose the right time to act, and manage fear and doubt; how parents and teachers can nurture originality in children; and how leaders can build cultures that welcome dissent. Learn from an entrepreneur who pitches his start-ups by highlighting the reasons not to invest, a woman at Apple who challenged Steve Jobs from three levels below, an analyst who overturned the rule of secrecy at the CIA, a billionaire financial wizard who fires employees for failing to criticize him, and a TV executive who didn't even work in comedy but saved Seinfeld from the cutting-room floor. The payoff is a set of groundbreaking insights about rejecting conformity and improving the status quo.

Articles / Blog Posts
Articles We Posted
Financial Independence made me realize my life goals by showing me there is more to life than money. If you break down the words of financial independence it is about being independent of finances or free from money.

Money is simply a tool towards freedom.

Life shouldn't be about how much money we make or how much we save. It should be about experiences with other humans, helping one another out, traveling, learning, and many more aspects.

I had to stop and ask myself "why are you in the pursuit of financial independence?" My answer to that question was that I wanted to live my life on my own terms. I didn't want to be controlled by money. I wanted to experience life to the fullest. I wanted to put my values into action. This one question was like pulling a string on a ball of yarn. It unraveled so many questions in life.

What type of legacy do you want to leave? How do you want to be remembered as? Do you want to be sitting on your death bed saying "I should have done…?" Is money everything? Is money the root of all evils? How can you use money for the good of others? What do you truly value in life? If you died today, could you say you lived a life worth living, would you be proud?

What if there was a nutritional fact label about how much media you can consume every day? What would your "caloric" intake of digital media look like?

What if there were diets specifically for over-consuming on digital media?

How would those diets even look? How there is carbs, proteins, and fats… would there be social media, news, games and other micronutrients on social media?

Would you have to restrict yourself from over-consuming on a daily basis?

How many of us would be overweight or obese if how much information we consumed was directly related to weight?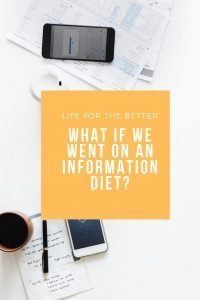 Send us your material!
Feel free to send us articles, videos, podcast episodes, etc. that you've enjoyed. It can be from your own works of art or from someone else's. We might even feature your material!
Check out former Sunday Sharing volumes here!
Featured On Life For The Better?
Being featured on our weekly Sunday Sharing is a badge of honor. We only select the top posts from the week that made us stop and think about the article.
If your post was featured it means that your post was the best of the best.
If you were featured, grab your badge today to show your were the best of the best!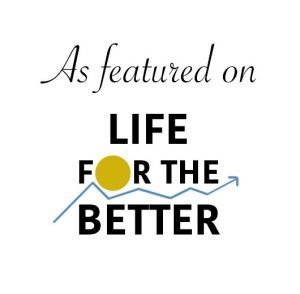 We use Personal Capital to track our net worth. We simply connect our assets and it tracks everything for us! Our net worth, cash flow, budget, investment fees, retirement planner, and more are tracked through this site. It's completely free too! Sign up for free and receive $20 when you open an account!