Sunday Sharing Vol: 16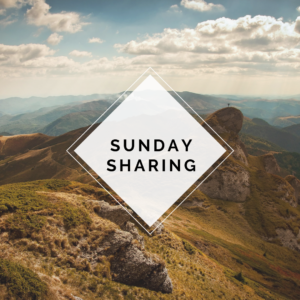 Each Sunday we post interesting articles, videos, podcast episodes, and more that we've consumed from across the web. We'll give our thoughts on what we've learned through others in Sunday Sharing.
What We're Reading
Brave New World By Aldous Huxley
Articles / Blog Posts
For the most part, the information is pretty simple and straightforward.

The true value, I finally discovered, was in the people that make up the community. That's where the magic is!
I firmly believe that successful negotiations with local businesses near me end with both parties feeling as if they received the expected value.
Part of personal finance includes keeping an open mind that your situation is personal.  My personal finance allowed me to break those rules.
Articles We Posted
Holiday shopping is fun, exciting and – let's face it – expensive. We all have that one person on our list who is impossible to buy for. After all, there are only so many items a person needs and only so many funky socks, soft sweaters, and nice blankets a person could want.
Instead of giving something cliché, give your loved one knowledge. A book is worth reading is worth a lot because your loved one can apply the contents instead of stowaway another pair of pink socks.
Which book should you get your loved one, though? We think there's something in the 12 books for 12 days of Christmas for everyone on your list!
Stop comparing yourself to others and your life will drastically improve.
Send us your material!
Feel free to send us articles, videos, podcast episodes, etc. that you've enjoyed. It can be from your own works of art or from someone else's. We might even feature your material!
Check out former Sunday Sharing volumes here!
We use Personal Capital to track our net worth. We simply connect our assets and it tracks everything for us! Our net worth, cash flow, budget, investment fees, retirement planner, and more are tracked through this site. It's completely free too! Sign up for free and receive $20 when you open an account!