Sunday Sharing Vol: 3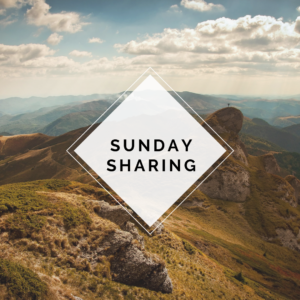 Each Sunday we post interesting articles, videos, podcast episodes, and more that we've consumed from across the web. We'll give our thoughts on what we've learned through others in Sunday Sharing.
Articles / Blog Posts
Half Life Theory – Early Retirement is for Suckas!
"You retire at 65 having spent 40 years turning Human Capital into Investment Capital.  Yea Yea Daddyo so what's the point?  The point is what happens after 65. Your Human Capital is spent.  You're too pooped to pop. Your wad is shot."

This guest post from Gasem is uniquely funny and provides an interesting look at Early Retirement. Worth the read!
Think Save Retire – To become a great leader, all you gotta do is be smart and lazy
"First, the article distills down the four different types of people who possess a combination of two personality traits at the office: "stupid and hard-working, stupid and lazy, intelligent and hard-working, and intelligent and lazy.""
I really enjoy learning about leadership and how personality types interact with one another. This post hit that right on the head. I personally believe there is a lot to be said about delegating duties and having subordinates take on responsibility and a sense of ownership.
ESI Money – The One Thing FI Can't Give You is the Only Thing You Really Want
"In the FI community, we have found a cheat code. A life hack that buys us back our freedom. Once we hit this mystical FI number, we will essentially be free. We will escape the rat race and live life on our own terms. So ask yourself, why do you want to be free?"
The last sentence of the above quote is such a thought-provoking question. Why? What's that reason you truly want to be free? Try to spend 10 minutes thinking of that question and what's holding you back from freedom.
Send us your material!
Feel free to send us articles, videos, podcast episodes, etc. that you've enjoyed. It can be from your own works of art or from someone else's. We might even feature your material!
Check out former Sunday Sharing volumes here! 
We use Personal Capital to track our net worth. We simply connect our assets and it tracks everything for us! Our net worth, cash flow, budget, investment fees, retirement planner, and more are tracked through this site. It's completely free too! Sign up for free and receive $20 when you open an account!