Sunday Sharing Vol: 36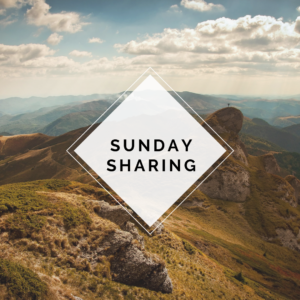 Each Sunday we post interesting articles, videos, podcast episodes, and more that we've consumed from across the web. We'll give our thoughts on what we've learned through others in Sunday Sharing.
This week of Sunday Sharing is sponsored by Blinkist: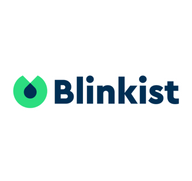 Blinkist distills the key insights of 2,500+ bestselling nonfiction books into powerful 15-minute reads or listens. Boost your knowledge and gain new perspectives to become a better, smarter you.
Over 7 million users treat us as a companion on the most noble and challenging journey we know: fulfilling their human potential.
Get the key insights of 2,500+ bestselling nonfiction books
• Sharpen your professional skills with the best business books in your field
• Explore your many-sided self with the most impactful self-improvement titles
• Discover new perspectives on the world with bestsellers on economics, science, history & culture
• Stay on top of the latest trends and ideas in your professional field
Signup for a free trial today!
What We're Reading

Fail Until You Don't: Fight Grind Repeat By Bobby Bones
The #1 New York Times bestselling author of Bare Bones, host of the marquee morning program "The Bobby Bones Show," comedian and dedicated philanthropist delivers an inspirational and humorous collection of stories about his biggest misses in life and how he turned them into lessons and wins.

Bobby Bones is the youngest inductee ever into the National Radio Hall of Fame alongside legends Dick Clark, Larry King, and Howard Stern. As "the most powerful man in country music" (Forbes), he has reached the peak of his profession and achieved his childhood dreams. Each weekday morning, more than five million fans tune in to his radio show.

But as Bobby reveals, a lot of what made him able to achieve his goals were mistakes, awkward moments, and embarrassing situations—lemons that he turned into lemonade through hard work and humility. In this eye-opening book, he'll include ideas and motivations for finding success even when seemingly surrounded by impossible odds or tough failures. He also includes anecdotes from some of his famous friends—Andy Roddick, Chris Stapleton, Charlamagne Tha God, Charles Esten, Brooklyn Decker, Walker Hayes and Asa Hutchinson—who open up about their own missteps.

Bobby's mantra is Fight. Grind. Repeat. A man who refuses to give up, he sees failure as something to learn from—and the recollections in this funny, smart book, full of Bobby's brand of self-effacing humor, show how he's become such a beloved goofball.

Articles / Blog Posts
Articles We Posted
1.Fiction And Open Minded And Creativity

Based on research put together by the University of Toronto. In which the subjects were exposed to reading short story fictions. Showed results of having far less "cognitive closure" compared with counterparts who read nonfiction essays. In conclusion, what they tested is how open-minded the compared readers were  "Although nonfiction reading allows students to learn the subject matter, it may not always help them in thinking about it," the authors write. "A physician may have an encyclopedic knowledge of his or her subject, but this may not prevent the physician from seizing and freezing on a diagnosis when additional symptoms point to a different malady."

2. People Who Read Live Longer

According to a study by Yale research that was studied across 3,635 people who are all over 50. Found that those who read for more than 30 minutes a day, actually lived longer of an average time of 23 months, (2 Years!) than those who were nonreaders. What reading does is that it helps improve cognitive engagement improving as vocabulary, thinking skills, and concentration. Additionally, reading also can help further development of empathy, social perception, and emotional intelligence.

What advice do you have for others in living a better life?

My advice is to write down your goals and dreams. Then look at the obstacles that are in the way of you achieving them. Furthermore, come up with a plan to tackle and remove these obstacles.

It comes down to intentionality, right? If we don't know where we are going, we can end up anywhere. If we want to go somewhere specific, we need to plan.
Send us your material!
Feel free to send us articles, videos, podcast episodes, etc. that you've enjoyed. It can be from your own works of art or from someone else's. We might even feature your material!
Check out former Sunday Sharing volumes here!
Featured On Life For The Better?
Being featured on our weekly Sunday Sharing is a badge of honor. We only select the top posts from the week that made us stop and think about the article.
If your post was featured it means that your post was the best of the best.
If you were featured, grab your badge today to show your were the best of the best!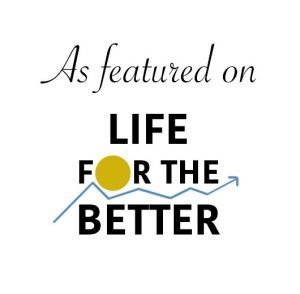 We use Personal Capital to track our net worth. We simply connect our assets and it tracks everything for us! Our net worth, cash flow, budget, investment fees, retirement planner, and more are tracked through this site. It's completely free too! Sign up for free and receive $20 when you open an account!