Sunday Sharing Vol: 17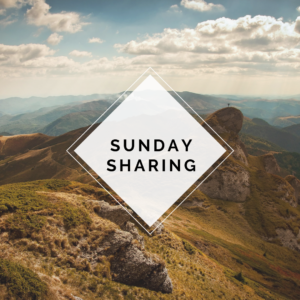 Each Sunday we post interesting articles, videos, podcast episodes, and more that we've consumed from across the web. We'll give our thoughts on what we've learned through others in Sunday Sharing.
What We're Reading
Braving the Wilderness – By Brene Brown
Articles / Blog Posts
Working 24/7/365 isn't a sign of effective time management. In fact, it's a sign of a lack of time management. You need time for sleeping, relaxing, family time, and socializing.

So, goodbye, Debt! I'd say it was nice knowing you, but it hasn't been nice at all. I will continue to declare my anti-Debt attitude to anyone I meet so that one day, you will be no more. That is my prayer and the promise I'm making to myself today.
As many have noted before, the benefits of pursuing FIRE are not just monetary. I have been able to seriously reflect on what kind of career I want and strive for it instead of being afraid what an authority figure might think.
Articles We Posted
Impacting the community around us is something that L and myself strive to do nearly every single day. We love the quote by Gandhi "You must be the change you wish to see in the world." To us, this quote means that in order for your vision of helping others you must make that change happen instead of relying on others to make it happen for you. Community giving is how we want to change the world. We feel as if we all can learn from one another no matter what walk of life we come from.
I would tell my younger self "Don't worry. Everything will work out. Feel free to work hard, but don't take life too seriously."
Send us your material!
Feel free to send us articles, videos, podcast episodes, etc. that you've enjoyed. It can be from your own works of art or from someone else's. We might even feature your material!
Check out former Sunday Sharing volumes here!
We use Personal Capital to track our net worth. We simply connect our assets and it tracks everything for us! Our net worth, cash flow, budget, investment fees, retirement planner, and more are tracked through this site. It's completely free too! Sign up for free and receive $20 when you open an account!