Sunday Sharing Vol: 27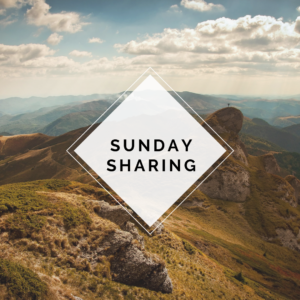 Each Sunday we post interesting articles, videos, podcast episodes, and more that we've consumed from across the web. We'll give our thoughts on what we've learned through others in Sunday Sharing.
What We're Reading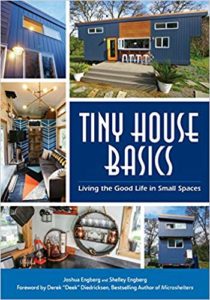 Tiny House Basics: Living the Good Life in Small Spaces – Josh & Shelley Engberg
Articles / Blog Posts
Strategies to Help You Remained Focused
To remained focused once the decluttering period ends, here are a few thing the author suggests:
Take daily walks.  When you take these walks, leave your phone at home.
Join or start a local group
I love the first idea.  One of my favorite things to do is walk around the LSU lakes to escape the daily grind.  When walking around the lakes, I usually leave my phone in the car.  I've found this to be a very peaceful and distraction-free experience.  As I walk around the lakes, I sometimes find myself thinking about the unknown variables of life.
As for joining or starting a local group, I have not done any of those things.  However, I do attend an open mic in downtown Baton Rouge every other Tuesday.  I never perform the poem I've committed to memory, because I am terrified of public speaking.
Another very simple idea he suggests is working with your hands as a "high-quality leisure activity.  For that, he uses anecdotes from two of the most prominent FI bloggers: Mr. Money Mustache and the  Frugalwoods.
Articles We Posted
As you may know, by now, we are having a "destination wedding" at our current location. Our family and a few close friends are flying in to celebrate with us.
Since we are getting married exactly 71 days after getting engaged, we know it's a lot to ask our family members to come all that way on such short notice.
That being said, and since weddings are expensive AF, to begin with, we are trying to make it as budget-friendly as possible – both for us and for our guests.

What advice do you have for others in living a better life?
Certain demographics of people need different advice at different times throughout their lives.  I would suggest realizing this early on and being flexible with all the information available today.
I am specifically interested in helping high-achieving creative individuals and people with high systemizing capabilities.  They know they can easily achieve traditional success, but are often curious about exploring, inventing new things, and living in a non-traditional way.  Sometimes this makes navigating relationships and careers difficult. When this demographic of people struggle with being true to themselves, I like to help them find The Theory of Positive Disintegration developed by Kazimierz Dabrowski (a contemporary of Abraham Maslow's).
This is a theory that can help them understand their obsessiveness, their drive for freedom, their idealism, and their frustration existing in a backward society.  I found it to be an eye-opening theory in regards to money and artists (and therefore spent a lot of time formally and independently studying it).
I also have a really simple suggestion for a better life – take a walk outside each day no matter what the weather is.
Send us your material!
Feel free to send us articles, videos, podcast episodes, etc. that you've enjoyed. It can be from your own works of art or from someone else's. We might even feature your material!
Check out former Sunday Sharing volumes here!
We use Personal Capital to track our net worth. We simply connect our assets and it tracks everything for us! Our net worth, cash flow, budget, investment fees, retirement planner, and more are tracked through this site. It's completely free too! Sign up for free and receive $20 when you open an account!