Sunday Sharing Vol: 21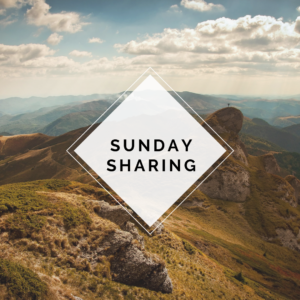 Each Sunday we post interesting articles, videos, podcast episodes, and more that we've consumed from across the web. We'll give our thoughts on what we've learned through others in Sunday Sharing.
What We're Reading
Quiet – The Power of Introverts in a World That Can't Stop Talking By Susan Cain

At least one-third of the people we know are introverts. They are the ones who prefer listening to speaking; who innovate and create but dislike self-promotion; who favor working on their own over working in teams. It is to introverts—Rosa Parks, Chopin, Dr. Seuss, Steve Wozniak—that we owe many of the great contributions to society.

In Quiet, Susan Cain argues that we dramatically undervalue introverts and shows how much we lose in doing so. She charts the rise of the Extrovert Ideal throughout the twentieth century and explores how deeply it has come to permeate our culture. She also introduces us to successful introverts—from a witty, high-octane public speaker who recharges in solitude after his talks, to a record-breaking salesman who quietly taps into the power of questions. Passionately argued, superbly researched, and filled with indelible stories of real people, Quiet has the power to permanently change how we see introverts and, equally important, how they see themselves.
Articles / Blog Posts
Articles We Posted
My challenge to you is this: If you don't know your neighbors, knock on their doors and introduce yourself. If you need to offer them cookies to feel less awkward about it, make some. If you already know your neighbors (even if you haven't had great interactions in the past), bake them something, shovel their driveway if you live somewhere cold, or bring their newspaper to their door.

Do something kind. Love your neighbors and make your home and our world a little bit better.
Getting a hold of your finances is scary, at first – trust me, I've been there. But once you face your fears and take control of your money, it is the most liberating and freeing feeling. You are no longer living to make a paycheck, rather, you are living to work towards your future goals – maybe that's planning for a future wedding or kids, traveling the world, or being able to support your parents.
Send us your material!
Feel free to send us articles, videos, podcast episodes, etc. that you've enjoyed. It can be from your own works of art or from someone else's. We might even feature your material!
Check out former Sunday Sharing volumes here!
We use Personal Capital to track our net worth. We simply connect our assets and it tracks everything for us! Our net worth, cash flow, budget, investment fees, retirement planner, and more are tracked through this site. It's completely free too! Sign up for free and receive $20 when you open an account!