Sunday Sharing Vol: 32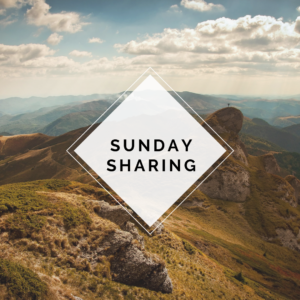 Each Sunday we post interesting articles, videos, podcast episodes, and more that we've consumed from across the web. We'll give our thoughts on what we've learned through others in Sunday Sharing.
What We're Reading
Articles / Blog Posts
Before you actually select an FA and start paying them, know your financial goals, values and comfort level. And not just your goals to GET to FF. Know your retirement objectives and what you want your life to look like post-FF, so you can structure your investment planning around those objectives.

Even once you've identified your goals, like most things finance, the value of an FA is situationally dependent.

If the right investment approach for you is, like us, a dollar cost averaging model using low-fee index funds/ETF's for the next 20-30+ years, you definitely don't need to pay an FA to do that.

But if your ideal approach/investing interests are dramatically more active or complex, it might be helpful to get an FA in your corner early. Just invest sufficient time to make sure they're the right one for you.
Educators on FI/RE are optimistic about the world. It shines through in every interview and is contagious when reading.

Negativity can be pervasive in our profession. There are constant challenges of funding, societal pressures, and a martyr culture. Yet, the best teachers throw this aside. They don't pretend the challenges aren't there but instead focus on what they can change.

Our group embodies that in personal finance terms. They aren't accepting the societal myth that educators are doomed to poverty.

This isn't a surprise but is my favorite thing about the interviews.
Articles We Posted
It becomes very tough to put an end to the payday loan debt cycle. You take out one payday loan to repay another and the cycle continues, one of the prime reasons being the high interest rates on payday loans.

It might also happen that you're trying to repay your multiple payday loans or payday loans. If you're in such a situation, you need to tackle all of your payday loans together.

When you opt for payday loan debt consolidation or payday loan consolidation, you can repay all your payday loans and other unsecured loans together.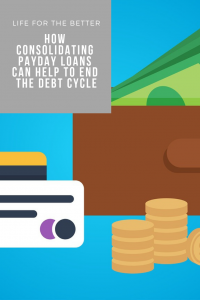 What advice do you have for others in living a better life?

A lot of my answers focus on money, but money is just a tool. A tool that can buy more time, which is why Financial Independence is our ultimate goal. My advice would be to find ways to enjoy the "now" while making progress towards big goals. We spend a lot of time focussing on today while we slowly churn towards FI. Two ways we try to make this a priority:

Work-life balance

While we strive to increase our income year over year by a significant margin, we are very conscious of the "time" cost that comes with it. We have both managed to find flexible roles, with a lot of vacation time (and yes, we use it ALL) that pay well. Could we make more somewhere else? Yes, but it's not worth it if it takes us away from our kids.

Don't skip experiences

We spend a lot more money on experiences than things and I expect that to increase as our kids grow up and family vacations/events are fun for the whole family (babies don't have fun on vacation)
Send us your material!
Feel free to send us articles, videos, podcast episodes, etc. that you've enjoyed. It can be from your own works of art or from someone else's. We might even feature your material!
Check out former Sunday Sharing volumes here!
Featured On Life For The Better?
Being featured on our weekly Sunday Sharing is a badge of honor. We only select the top posts from the week that made us stop and think about the article.
If your post was featured it means that your post was the best of the best.
If you were featured, grab your badge today to show your were the best of the best!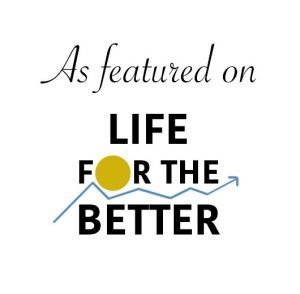 We use Personal Capital to track our net worth. We simply connect our assets and it tracks everything for us! Our net worth, cash flow, budget, investment fees, retirement planner, and more are tracked through this site. It's completely free too! Sign up for free and receive $20 when you open an account!