Sunday Sharing Vol: 40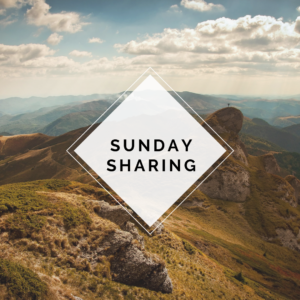 Each Sunday we post interesting articles, videos, podcast episodes, and more that we've consumed from across the web. We'll give our thoughts on what we've learned through others in Sunday Sharing.
This week of Sunday Sharing is sponsored by Kindle Unlimited:
Over 1 Million Books!
Monthly Magazines!
Thousands of Audiobooks by Audible!
Read on any device – Not just a Kindle!
Sign up for a Free Trial Today!
What We're Reading

For years, rumors of the "Marsh Girl" have haunted Barkley Cove, a quiet town on the North Carolina coast. So in late 1969, when handsome Chase Andrews is found dead, the locals immediately suspect Kya Clark, the so-called Marsh Girl. But Kya is not what they say. Sensitive and intelligent, she has survived for years alone in the marsh that she calls home, finding friends in the gulls and lessons in the sand. Then the time comes when she yearns to be touched and loved. When two young men from town become intrigued by her wild beauty, Kya opens herself to a new life–until the unthinkable happens.

Perfect for fans of Barbara Kingsolver and Karen Russell, Where the Crawdads Sing is at once an exquisite ode to the natural world, a heartbreaking coming-of-age story, and a surprising tale of possible murder. Owens reminds us that we are forever shaped by the children we once were, and that we are all subject to the beautiful and violent secrets that nature keeps.

Articles / Blog Posts
Today's post will be my best effort at convincing you why you should prioritize your sleep as an instrumental investment in your financial freedom and overall happiness, one that I argue will be an investment from which you get the highest ROI of any investment you will EVER make.

Not to mention – why you shouldn't just shrug it off as something you'll do when the kids are older, when work slows down, or worst of all the "I'll sleep when I'm dead" mentality.
Articles We Posted
When you are traveling, in a business meeting, on a date, or even doing errands around town you just want to be comfortable right? You also want those pants to last multiple uses. Be small enough to travel with one or two pairs. Even stylish enough to have those pants be used for multiple occasions like hiking and business meetings.

I've listed my top minimalist pants for anyone looking to pair down their wardrobe, look stylish, and travel the globe.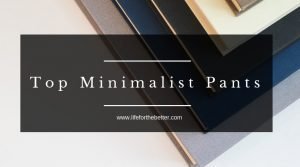 What advice do you have for others in living a better life?
Live your life.
Over the years, I have decoupled myself from a number of relationships that were pulling me back from making progress with my life. We all want to be accepted by others and to be loved. However, acceptance should not trump you from being you.
Don't wait to do in the future what you can do now.
Since picking up frugality as a way of life, we have tried to balance our needs for today versus plans for the future. Life happens. Your health or marriage may unexpectedly go south. Balance your priorities so you can enjoy today while planning for a comfortable tomorrow.
Help others.
I find that I feel more fulfilled when I factor others into my life's equation. I put myself first, however, it's also important to reach out and help others along the way.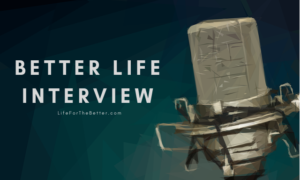 Send us your material!
Feel free to send us articles, videos, podcast episodes, etc. that you've enjoyed. It can be from your own works of art or from someone else's. We might even feature your material!
Check out former Sunday Sharing volumes here!
Featured On Life For The Better?
Being featured on our weekly Sunday Sharing is a badge of honor. We only select the top posts from the week that made us stop and think about the article.
If your post was featured it means that your post was the best of the best.
If you were featured, grab your badge today to show your were the best of the best!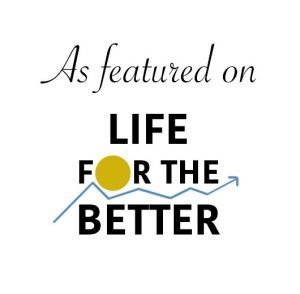 We use Personal Capital to track our net worth. We simply connect our assets and it tracks everything for us! Our net worth, cash flow, budget, investment fees, retirement planner, and more are tracked through this site. It's completely free too! Sign up for free and receive $20 when you open an account!