Sunday Sharing Vol: 34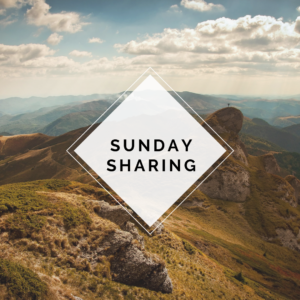 Each Sunday we post interesting articles, videos, podcast episodes, and more that we've consumed from across the web. We'll give our thoughts on what we've learned through others in Sunday Sharing.
What We're Reading
With these four syllables, delivered in an unmistakably authentic New York accent, Steve Osborne has riveted thousands of people at the legendary storytelling venue The Moth (and many tens of thousands more via YouTube) with his hilarious, profane, and touching tales from his twenty years as an NYPD street cop. Steve Osborne is the real deal, people: the tough, streetwise New York cop of your dreams, one with a big, big heart. Kojak? NYPD Blue? Law & Order? Fuggedaboudem! The Job blows them out of the water.
Steve Osborne has seen a thing or two in his years in the NYPD—some harmless, some definitely not. In "Stakeout," Steve and his partner mistake a Manhattan dentist for an armed robbery suspect, and reduce the man to a puddle of snot and tears when questioning him. In "Mug Shot," the mother of a suspected criminal makes a strange request and provides a sobering reminder of the humanity at stake in his profession. And in "Home," the image of Steve's family provides the adrenaline he needs to fight for his life when assaulted by two armed and violent crackheads.
From stories about his days as a rookie cop to the time spent patrolling in the Anti-Crime Unit—and his visceral, harrowing recollections of working during the weeks after 9/11—The Job: True Tales from the Life of a New York City Cop captures the humanity, the absurdity, and the dark humor of police work, as well as the bravery of those who do it. These stories will speak to those nostalgic for the New York City of the 1980s and '90s, a bygone era when the city was a crazier, more dangerous (and possibly more interesting) place.
Articles / Blog Posts
Success Can Be Defined Many Ways

Regardless of how you define YOUR success, we can all learn from the success of others. Whether its a career in the arts, running a creative business, freelance writing, landing a movie role or advancing your career.

Whichever way someone chooses to define success, it takes hard work, consistency, and persistence.

My passion for helping my readers reach their financial goals led me to interview celebrities, influencers and business leaders. Sharing their stories brought to life the struggle and triumph that led them to their success.

I want my readers to feel as if they aren't alone. I want them to hear from real people that they can relate to and learn from.

Through my interviews, I discovered many of the celebrities I spoke with had similar characteristics. I began to see patterns in their journey toward success.

Over time, it became clear to me that applying these patterns to your own life can help you achieve the life you have always dreamed of. If you have been waiting for that push, here it is!
Articles We Posted
There are millions amongst us who dream of achieving Financial Independence and retiring early from their work, however only a select few are actually able to put in their efforts to accomplish the goal. The majority however never takes action and that is why there are several who consider it simply a myth.

For those who don't know what financial independence is, it is the state of your financial well-being where your yearly expenses are under your control and paid for due to the amount of income that you generate based on the mix of assets that you own as well as stocks, bonds, and other investments.

The widely accepted 4% rule states that when you achieve a 75% saving rate of your generated income, within 10 years of actual work you can save up to 25 years of living expenses.

However, our main goal here is not to guide you about how you should start investing and aggressively saving your expenses, instead we would like to share with you some great skills that you should master that can help you achieve financial independence. So without any further a due, let's take a look at these 9 ways that can accentuate your skills while on a job and pursue the goal to achieve financial independence.
If you had to give just 1 tip that you've learned along your journey, what would it be and why?

When making any important decisions, financial or otherwise, always take the time to do your homework; think long and hard before you act. Making impulsive and uninformed decisions can have dramatic consequences in life and spending the required time to make an educated decision can save you from years of regret. It's like counting to ten first before you say something you'll regret, only on steroids when it comes to life-changing decisions.
Send us your material!
Feel free to send us articles, videos, podcast episodes, etc. that you've enjoyed. It can be from your own works of art or from someone else's. We might even feature your material!
Check out former Sunday Sharing volumes here!
Featured On Life For The Better?
Being featured on our weekly Sunday Sharing is a badge of honor. We only select the top posts from the week that made us stop and think about the article.
If your post was featured it means that your post was the best of the best.
If you were featured, grab your badge today to show your were the best of the best!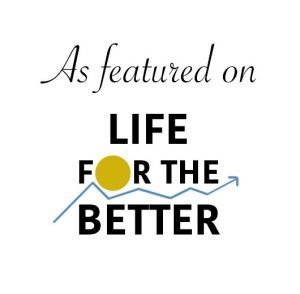 We use Personal Capital to track our net worth. We simply connect our assets and it tracks everything for us! Our net worth, cash flow, budget, investment fees, retirement planner, and more are tracked through this site. It's completely free too! Sign up for free and receive $20 when you open an account!