Sunday Sharing Vol: 14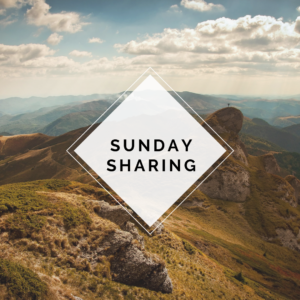 Each Sunday we post interesting articles, videos, podcast episodes, and more that we've consumed from across the web. We'll give our thoughts on what we've learned through others in Sunday Sharing.
What We're Reading
Articles / Blog Posts
The "Buck An Hour" Rule – Budgets Are $exy
This article marries minimalism and finance very nicely. I love the "rules" in this post. The idea is that no source of entertainment should cost you more than $1/hour. It seems like a good rule of thumb. If you're sometimes indecisive like me, these guidelines would help make up your mind on purchases. However, as a side note, I don't think this particular rule always applies. I wouldn't deprive myself of going to a theme park that cost $25 to get in. The other rules presented were more about items – to purchase or not, to toss or keep, etc.
Sometimes Spending is the Answer – She Picks Up Pennies
This goes back to the idea that sometimes you shouldn't cut corners to save an extra buck or two, whether its for a haircut or a meal. This is so relevant to our life right now because planning a wedding – even a small one – is FREAKING EXPENSIVE! And there are some corners that are not worth cutting (especially those that involve parents). Can I get an "amen"?!
20 New Place in 20 Days – Four Pillar Freedom
Be a tourist in your own town! I love this concept and believe that creating change you can control is essential to being able to embrace and cope with change that you cannot control. Change your routine and look for hidden gems in your community. Side note: A spider infestation wouldn't keep me away from DQ either. That's still a win.
Live Life at Your Pace – The Mastermind Within
Balance is so critical in life. This is something you probably understand when you think about it, but not obvious or thought of when out in the world.
Send us your material!
Feel free to send us articles, videos, podcast episodes, etc. that you've enjoyed. It can be from your own works of art or from someone else's. We might even feature your material!
Check out former Sunday Sharing volumes here!
We use Personal Capital to track our net worth. We simply connect our assets and it tracks everything for us! Our net worth, cash flow, budget, investment fees, retirement planner, and more are tracked through this site. It's completely free too! Sign up for free and receive $20 when you open an account!