Sunday Sharing Vol: 35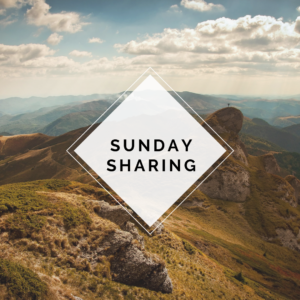 Each Sunday we post interesting articles, videos, podcast episodes, and more that we've consumed from across the web. We'll give our thoughts on what we've learned through others in Sunday Sharing.
What We're Reading

Articles / Blog Posts
A year and a half ago, I had no budget. And I don't mean an anti-budget, where I artificially restricted our access to funds by diverting them to our savings account and "paid ourselves first." I mean that we simply lived by the method of "spend less than you earn."

Of course, that meant some months we had a decent buffer between our incomes and our expenses. But then, some months, we were close to zero – or even negative, if we had some extra expenses pop up that we weren't expecting. I was too familiar with the game of dancing between credit card payments and paydays where our money would be direct deposited into our accounts and then immediately sent out to balance those debts.

I was very proud that we never paid any credit card interest, but the cycle of pulling from or more accessible savings and then putting it back later in the month was exhausting. Throughout that time though, no matter what, I did pay off those credit card statements in full every single month, even if I had to pay close attention to how pay days and due dates lined up.
Articles We Posted
Many people are looking for automation everywhere in life, from apps to excel sheets and everything in between. The perfect clothes, the perfect workout, the perfect (fill in the blank) are all at our fingertips.

Everyone wants things streamlined and done for them. Where's the joy in working hard towards a goal? If everything was handed to me, I wouldn't know what I know now. I wouldn't have the same appreciation for my success as I do.

I've always tried to make my life better out of pure curiosity. I am constantly curious about how I can improve my current situation. However, as a thought experiment, I wondered what my life would look like without trying to optimize every single facet of my life.

Are we really even satisfied if we are continually trying to optimize everything? There is never a moment that we actually stop to appreciate life in the present moment. We are always searching for ways to make our life better in some way shape or form.
What advice do you have for others in living a better life?
Don't compare yourself to anyone else. Yes, someone may be further along on their path than you, but that's okay. Everyone is working hard towards their goal, and everyone has different factors to consider to get there. Their success is not your failure. You will make it to where you want to be in your own time.
Send us your material!
Feel free to send us articles, videos, podcast episodes, etc. that you've enjoyed. It can be from your own works of art or from someone else's. We might even feature your material!
Check out former Sunday Sharing volumes here!
Featured On Life For The Better?
Being featured on our weekly Sunday Sharing is a badge of honor. We only select the top posts from the week that made us stop and think about the article.
If your post was featured it means that your post was the best of the best.
If you were featured, grab your badge today to show your were the best of the best!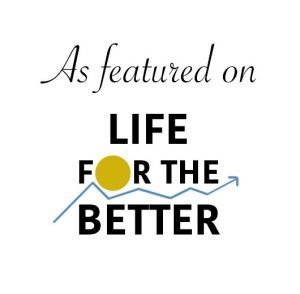 We use Personal Capital to track our net worth. We simply connect our assets and it tracks everything for us! Our net worth, cash flow, budget, investment fees, retirement planner, and more are tracked through this site. It's completely free too! Sign up for free and receive $20 when you open an account!