Sunday Sharing Vol: 37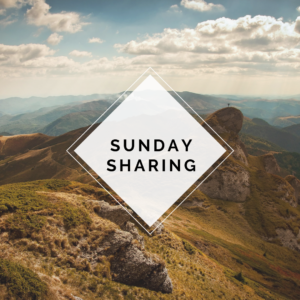 Each Sunday we post interesting articles, videos, podcast episodes, and more that we've consumed from across the web. We'll give our thoughts on what we've learned through others in Sunday Sharing.
This week of Sunday Sharing is sponsored by Blinkist: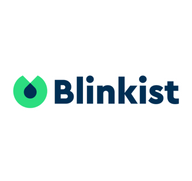 Blinkist distills the key insights of 2,500+ bestselling nonfiction books into powerful 15-minute reads or listens. Boost your knowledge and gain new perspectives to become a better, smarter you.
Over 7 million users treat us as a companion on the most noble and challenging journey we know: fulfilling their human potential.
Get the key insights of 2,500+ bestselling nonfiction books
• Sharpen your professional skills with the best business books in your field
• Explore your many-sided self with the most impactful self-improvement titles
• Discover new perspectives on the world with bestsellers on economics, science, history & culture
• Stay on top of the latest trends and ideas in your professional field
Signup for a free trial today!
What We're Reading
One of today's most influential minimalist advocates takes us on a decluttering tour of our own houses and apartments, showing us how to decide what to get rid of and what to keep. He both offers practical guidelines for simplifying our lifestyle at home and addresses underlying issues that contribute to over-accumulation in the first place. The purpose is not just to create a more inviting living space. It's also to turn our life's HQ–our home–into a launching pad for a more fulfilling and productive life in the world.
Articles / Blog Posts
Articles We Posted
If you haven't already read the book Your Money or Your Life, we highly recommend it.  The original was published over twenty-five years ago, but was just updated in 2018 to be more relevant for today's readers.

One concept the authors really drive home is that employment is, effectively, trading your time for money.  Whether you work 5 hours a week or 50, most traditional jobs still require you to go to an office and spend x amount of time there in return for receiving funds deposited into your checking account roughly every two weeks.

After reading the book, one idea kept lingering in our minds.  Your gross income (whether salaried or hourly) isn't what you are truly earning.  If salaried, you may or may not work the prescribed "40 hour work week."  You likely spend time each workday commuting to and from the office. Your job may require you to have a wardrobe that matches the office culture and expectations of clients.  Coworkers may talk you into eating out when you had intended to eat the lunch you brought from home. Essentially, each of these "costs of earning a living" reduces the price we are willing to accept for an hour of our lives.

If you are a freelancer, you have likely already calculated your minimum hourly rate you are willing to accept for new clients.

We've noticed that our thoughts have changed in only a month's time. We stop and take time to consider what matters to us every day. Having a Google Keep note also gives us another way to share what's on our minds and in our hearts that day.

This only takes 30 seconds to a minute to open up Google Keep on our phones, type what we are thankful for, and move on. This simple gesture has lead us to more meaningful conversations in our life. We have sat up talking about various things we are thankful for in the day and why we are thankful for them.

Having this conversation with one another allows us to understand one another better. We get to build our relationship every single day.

Below you'll find our two months of gratitude journal entries for January and February. You'll see that they are super simple and that's ok. We know what went on that day and it allowed us to reflect on the day before bed. That's all that matters.

So, if you're still reading this at this point, our challenge to you is to start your own gratitude journal today. We are firm believers in taking steps – big or small – to live a better life.

One of the favorite people groups to criticize these days are Millennials. A lot of Milllenial stereotypes get thrown around these days. What's your favorite? Entitled? Lazy? Hate to work? Sitting in their parent's basement eating their nachos and binging on Netflix (I have to admit, that's a pretty good one).

Here's the truth. Before I started Money with a Purpose, I bought into a lot of those stereotypes.

Here's the thing. I'm a Boomer. For you Millennials reading this not familiar with the term, that means I'm old. Like probably grandparents old for most of you. For those at the higher end ages for Millennials, I could be your parents, assuming they had you when they were in their thirties.

Technically, the Boomer birth years go from 1946 – 1964. Supposedly, 10,000 of us enter retirement every day. That's mind-boggling to me. But hey. As a Boomer, lots of things these days are mind-boggling.
Send us your material!
Feel free to send us articles, videos, podcast episodes, etc. that you've enjoyed. It can be from your own works of art or from someone else's. We might even feature your material!
Check out former Sunday Sharing volumes here!
Featured On Life For The Better?
Being featured on our weekly Sunday Sharing is a badge of honor. We only select the top posts from the week that made us stop and think about the article.
If your post was featured it means that your post was the best of the best.
If you were featured, grab your badge today to show your were the best of the best!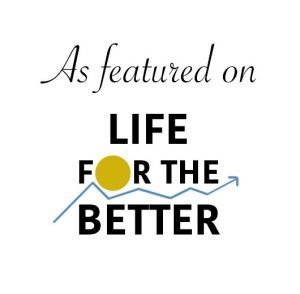 We use Personal Capital to track our net worth. We simply connect our assets and it tracks everything for us! Our net worth, cash flow, budget, investment fees, retirement planner, and more are tracked through this site. It's completely free too! Sign up for free and receive $20 when you open an account!