Sunday Sharing Vol: 22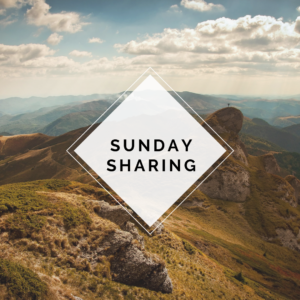 Each Sunday we post interesting articles, videos, podcast episodes, and more that we've consumed from across the web. We'll give our thoughts on what we've learned through others in Sunday Sharing.
What We're Reading


The Maze Runner By James Dashner
When Thomas wakes up in the lift, the only thing he can remember is his name. He's surrounded by strangers—boys whose memories are also gone.
Outside the towering stone walls that surround them is a limitless, ever-changing maze. It's the only way out—and no one's ever made it through alive.
Then a girl arrives. The first girl ever. And the message she delivers is terrifying: Remember. Survive. Run.
Articles / Blog Posts
Articles We Posted
This guest post comes from Good Nelly!
Author's Bio: Good Nelly is a financial writer who lives in Milwaukee, Wisconsin. She started her financial journey in 2007. Good Nelly has been associated with Debtconsolidationcare.com for 9 years. Through her writing, she has helped people overcome their debt problems and has solved personal finance related queries. She has also written for some other websites/blogs like Camp Fire Finance, XRAYVSN, Diana On A Dime, Peerless Money Mentor, and more. You can contact her at: [email protected].
What advice do you have for others in living a better life?
Two things:
Find the part of your life that feels most out of control and focus on making a plan. In many cases, that's financial. But not always. The simple act of taking control provides immediate benefits.

 Engage your partner/family. Your closest relationships can either be barriers or force multipliers. Whatever change you're making will be improved if your family is engaged as well. And, nothing improves your life like those you love being right there with you.
Send us your material!
Feel free to send us articles, videos, podcast episodes, etc. that you've enjoyed. It can be from your own works of art or from someone else's. We might even feature your material!
Check out former Sunday Sharing volumes here!
We use Personal Capital to track our net worth. We simply connect our assets and it tracks everything for us! Our net worth, cash flow, budget, investment fees, retirement planner, and more are tracked through this site. It's completely free too! Sign up for free and receive $20 when you open an account!