Sunday Sharing Vol: 4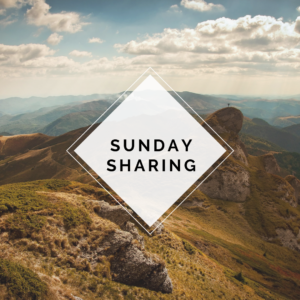 Each Sunday we post interesting articles, videos, podcast episodes, and more that we've consumed from across the web. We'll give our thoughts on what we've learned through others in Sunday Sharing.
Articles / Blog Posts
ESI Money – Deciding the "Pay Down Mortgage or Invest" Debate
Paying down one's mortgage vs investing always has different viewpoints to consider. What I find fascinating about these topics is one must go into them with an open mind to see both sides of the equation. Each offers many pros and to me, it relates back to personal finance is personal.
"The age-old question. Common advice will tell you to pay down your mortgage. This is not always the best thing for your money though. As with all my advice, it comes down to your personal situation. What works for you does not work for everyone else."
The Retirement Manifesto – The First 60 Days Of Retirement
I am really excited to see where this series leads. There is a lot of talk leading up to retirement but there hasn't been a lot of talk about what to expect once at retirement. Hearing the "why of FI" and now the "how of FI".
3 Things I Expected In Retirement
Freedom Is Worth The Cost
There's More Time For The Important Things
We Don't Think About Money
3 Things I Didn't Expect In Retirement
Going Against The World's Flow Is A Great Thing
The Transition Into Retirement Has Been Easy
Variety Is The Spice Of Life
Physician on FIRE – Money is Everything
A thought-provoking post! To me it is summed up with the why is one so concentrated on money instead of the things that money buys you, aka, freedom.
"Money is, however, a great facilitator, and having money to spend, give, or save will not only improve your own life, but money can make life better for the people and things that surround you."
Send us your material!
Feel free to send us articles, videos, podcast episodes, etc. that you've enjoyed. It can be from your own works of art or from someone else's. We might even feature your material!
Check out former Sunday Sharing volumes here! 
We use Personal Capital to track our net worth. We simply connect our assets and it tracks everything for us! Our net worth, cash flow, budget, investment fees, retirement planner, and more are tracked through this site. It's completely free too! Sign up for free and receive $20 when you open an account!