Sunday Sharing Vol: 18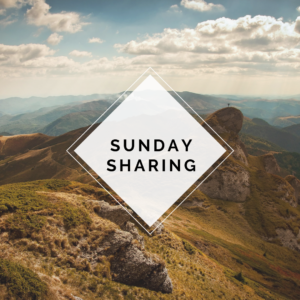 Each Sunday we post interesting articles, videos, podcast episodes, and more that we've consumed from across the web. We'll give our thoughts on what we've learned through others in Sunday Sharing.
What We're Reading
Get Your Sh*T Together By Sarah Knight
Articles / Blog Posts
You don't have to make a fortune (or even an above average salary) to become wealthy.

But you must, must, must, must get your spending under control if wealth is your goal.
This world we live in is already difficult enough as it is. Having a network of people who care about you and want you to succeed makes dealing with everyday realities so much easier!
When you see something, decide you want it, and then give into that impulse, you're allowing the childlike, emotional, and impulsive part of your brain (the amygdala and other associated structures) to take control. Do you really want your financial decisions to come down to a childlike emotional reaction?
Articles We Posted
Financial Independence is a lifestyle. It's not for everyone. But just like any hobby or passion – sports, arts, theater, cooking, another language, etc., financial independence is a common goal of a community. Being part of a group of like-minded people is invaluable for a number of reasons.
If you had to give just 1 tip that you've learned along your journey, what would it be and why?

Tawnya – People will always tell you to do what you love. Some others might push you to find a career that makes good money. I'd say you must have a balance of both. You're not automatically set with a college degree anymore, and with the increase in student loans many people are entering careers they "love" that don't allow them to make a decent living and get out of debt. On the flip side, those who chose high paying careers only may find themselves hating their job. My advice would be to find a balance. Find a career you can tolerate that makes decent money, and understand that there will be good and bad points to each job.

Sebastian – Making a good meaningful living takes hard work, discipline, and commitment to succeed. Look for opportunities rather than hanging your head down after adversities. Feel good about getting up and going to school and work, it is a privilege!
Send us your material!
Feel free to send us articles, videos, podcast episodes, etc. that you've enjoyed. It can be from your own works of art or from someone else's. We might even feature your material!
Check out former Sunday Sharing volumes here!
We use Personal Capital to track our net worth. We simply connect our assets and it tracks everything for us! Our net worth, cash flow, budget, investment fees, retirement planner, and more are tracked through this site. It's completely free too! Sign up for free and receive $20 when you open an account!