Sunday Sharing Vol: 6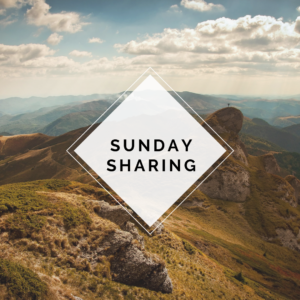 Each Sunday we post interesting articles, videos, podcast episodes, and more that we've consumed from across the web. We'll give our thoughts on what we've learned through others in Sunday Sharing.
Articles / Blog Posts
"If you couldn't tell me your life's purpose in 15 seconds, spend two minutes and figure out how to make that happen."
I really enjoyed the beginning of the post highlighting the buzzwords of the corporate world to say a mission statement. I think that this practice makes the company less interesting to me. Talk to me like another human would – not like business school. I see this often in resumes as well. Adding adjectives to a resume to make it sound better than it is. Eh, I'll pass on that.
My purpose is to help others in any way I can, travel the world in search of culture and human interactions, and to learn and teach something new every day.
"Do one thing every day that scares you."
I absolutely love this. The only way we grow as individuals is to push ourselves and our boundaries. By doing something that scares you, you are bound to learn new things about life and about yourself. Look back in your life when you were scared about something. Doesn't seem so scary now, does it?  
"While dominating a conversation simply by talking a lot is almost guaranteed to be a charm-killer, the worst kind of one-sided interaction is when you talk at someone, rather than with them."
What I've learned through this post is that conversations should be two-sided, not one-sided. Seems simple right? However, many times we are selfish individuals that want to only talk about what's going on in our own little world. What I'm going to take away from this is to involve the other person in the conversation. Ask them questions about a certain topic, rephrase how I introduce topics, and listen to what they have to say and pause and think about it.
Send us your material!
Feel free to send us articles, videos, podcast episodes, etc. that you've enjoyed. It can be from your own works of art or from someone else's. We might even feature your material!
Check out former Sunday Sharing volumes here!
We use Personal Capital to track our net worth. We simply connect our assets and it tracks everything for us! Our net worth, cash flow, budget, investment fees, retirement planner, and more are tracked through this site. It's completely free too! Sign up for free and receive $20 when you open an account!