Sunday Sharing Vol: 23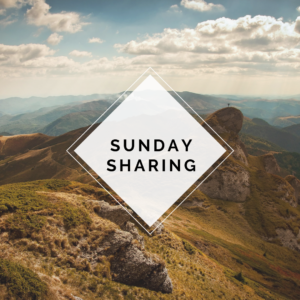 Each Sunday we post interesting articles, videos, podcast episodes, and more that we've consumed from across the web. We'll give our thoughts on what we've learned through others in Sunday Sharing.
What We're Reading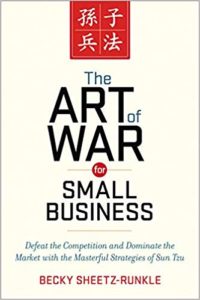 The Art of War for Small Business By Becky Sheetz-Runkle
Articles / Blog Posts
I guess it's just a reminder to cherish the people you're going through life with. Expectations and all the plans in the world can be derailed without the slightest warning.

Anyway, if you've made it this far, thanks for reading.

Go and hug a friend.
Articles We Posted
Do you really have the time to write content? And then promote it so others can read it? Our average time to write a post is 2-4 hours. Then we have to add Pinterest images, featured images, SEO, grammar & editing, promote the post so readers can actually read it, do behind the scenes maintaining on the blog, etc etc. You see where I'm getting at. On average we're spending 20 hours a week on the blog. Do you have 20 extra hours a week to do all the said tasks of upkeep of a blog?

Your time could be used elsewhere in life. 20 hours a week could be divided to going to the gym, meditating, having a part-time job, hanging out with friends and family amongst many other tasks.
What advice do you have for others in living a better life?
Be smart with your money: save, invest, avoid debt or pay it off as quickly as possible. But also live your life. Sometimes it seems like people in the personal finance and FIRE communities spend so much time and effort worrying about money that they're not living in the present moment at all. I wish we didn't have so much debt now, but I also don't regret all of the adventures we had when we were younger and all the traveling we did. In retrospect, those experiences were worth it. Prepare for tomorrow, invest in tomorrow… but put some time, money, and heart into today, too, because you don't know what the future holds.
Send us your material!
Feel free to send us articles, videos, podcast episodes, etc. that you've enjoyed. It can be from your own works of art or from someone else's. We might even feature your material!
Check out former Sunday Sharing volumes here!
We use Personal Capital to track our net worth. We simply connect our assets and it tracks everything for us! Our net worth, cash flow, budget, investment fees, retirement planner, and more are tracked through this site. It's completely free too! Sign up for free and receive $20 when you open an account!