Sunday Sharing Vol: 25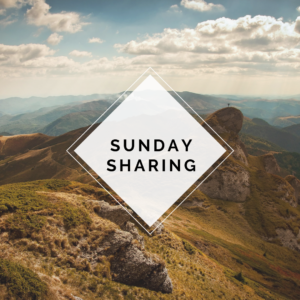 Each Sunday we post interesting articles, videos, podcast episodes, and more that we've consumed from across the web. We'll give our thoughts on what we've learned through others in Sunday Sharing.
What We're Reading
Articles / Blog Posts
Articles We Posted
There are many different types of alternate living accommodations. This can be from a tiny house on wheels to a storage container.
As the industry continues to expand with different options, many individuals are choosing to live their lives differently.
These don't even just have to be houses that you live in. They could be treated as a business idea with a small stand to sell food out of. There are many possibilities if you think like there is no box.
Could you live in one of these tiny houses? Let us know what you think about this minimalistic lifestyle.
What advice do you have for others in living a better life?
You cannot be afraid to take risks. I believe the calculated risks will always lead to a better outcome than the traditional "safe" options. This has become my life philosophy after years of taking so-called "safe bets" – only to fail anyways. Not to sound cliché, but if you're going to fail, you might as well fail big. Don't settle for mediocrity in your job, relationship, or location. Whatever you're not doing because of fear or what people will think about you, STOP.
Send us your material!
Feel free to send us articles, videos, podcast episodes, etc. that you've enjoyed. It can be from your own works of art or from someone else's. We might even feature your material!
Check out former Sunday Sharing volumes here!
We use Personal Capital to track our net worth. We simply connect our assets and it tracks everything for us! Our net worth, cash flow, budget, investment fees, retirement planner, and more are tracked through this site. It's completely free too! Sign up for free and receive $20 when you open an account!