Sunday Sharing Vol: 29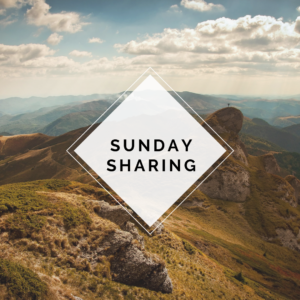 Each Sunday we post interesting articles, videos, podcast episodes, and more that we've consumed from across the web. We'll give our thoughts on what we've learned through others in Sunday Sharing.
What We're Reading
Articles / Blog Posts
What Is a Last Will and Testament?

A last will and testament is a document that determines what happens to your property if you die. It lays out whom your belongings should go to, how and who's in charge of making that happen.

Making a will also gives you the opportunity to name an executor (the person responsible for distributing your assets) and a legal guardian for your children.
There is nothing like having a thriving marriage. When things are going well, you can feel like you are the happiest person in the room.

However, when an emotional wall starts to form between you and your partner, this can make you feel like you are dying a slow and miserable death. You could be sleeping next to someone every night, and yet feel lonely and confused. And this feeling is disheartening.

Or, you could think things are going great when your spouse can't stand the sight of you. In either case, this is not how you envisioned your marriage, and if things don't change, you could be heading towards disaster.
If you're striving for financial independence, you might've heard about the wonders of automating your investments.

You schedule your paycheck to be automatically transferred to your savings and investments every time it's deposited into your checking account.

David Bach, in his book, The Automatic Millionaire, talked about how some of the benefits might be:

your money is invested from your paycheck before you can spend it
you build your wealth on autopilot

Automating your investments saves you time from having to schedule the transfers from your paycheck to your investments every time you get paid.
In the personal finance world, you'll often hear that the first $100,000 is the hardest to save. After that, you should see some serious momentum from your investments which will do more of the heavy lifting for you. If you're starting from $0, that's absolutely true.

For me, starting from a -$130,000 net worth with 3-6% interest on my student loans working against me the entire time was probably the hardest part. I hope, anyway! (By the way, net worth just means things you own minus things you owe. I owned nothing and owed $130,000 = -$130,000.)

I'm stoked to announce that in the three year period from January 2016 – December 2018 my net worth increased by $105,000!

How?? Two things. I took advantage of a generous employer retirement match, and I reduced my spending and used that surplus money to pay off my student loans faster.
Articles We Posted
It's debatable whether living in a tiny house is actually better than a traditional house. We discuss the pros and cons of living in a tiny house.

Ultimately each person is going to have a different viewpoint based on what suits his or her needs. Just like the debate with renting versus buying, the situation dictates what is "better."

Let us know if you think living in a tiny house is better or worse than a traditional house! We'd love to hear your opinion!

If you had to give just 1 tip that you've learned along your journey, what would it be and why?

Have an internal locus of control. Forget about the things you can't change, and focus on the things that you can impact.  It doesn't do a lot of good to worry about things beyond your control, but at the same time, don't be so quick to blame your current situation on things outside your control.  At the end of the day, the only person that's going to help you is you. Focus on the things that matter: finance, family, and fitness. If you get those things down, you'll be winning at life.

Send us your material!
Feel free to send us articles, videos, podcast episodes, etc. that you've enjoyed. It can be from your own works of art or from someone else's. We might even feature your material!
Check out former Sunday Sharing volumes here!
Featured On Life For The Better?
Being featured on our weekly Sunday Sharing is a badge of honor. We only select the top posts from the week that made us stop and think about the article.
If your post was featured it means that your post was the best of the best.
If you were featured, grab your badge today to show your were the best of the best!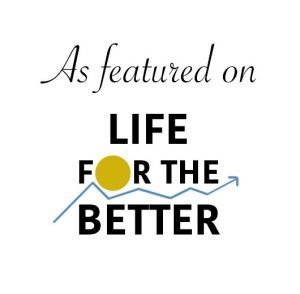 We use Personal Capital to track our net worth. We simply connect our assets and it tracks everything for us! Our net worth, cash flow, budget, investment fees, retirement planner, and more are tracked through this site. It's completely free too! Sign up for free and receive $20 when you open an account!