Sunday Sharing Vol: 31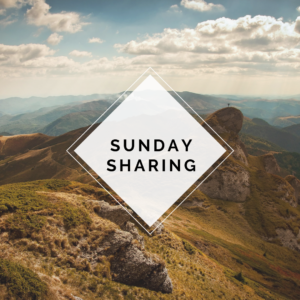 Each Sunday we post interesting articles, videos, podcast episodes, and more that we've consumed from across the web. We'll give our thoughts on what we've learned through others in Sunday Sharing.
What We're Reading
The Power of Habit: Why We Do What We Do in Life and Business By Charles Duhigg
Articles / Blog Posts
Now, some of these things are going to sound crazy, but remember that saving money often means going to great lengths. You might feel embarrassed or ashamed by what you're doing to save money, but when we share the extreme things we've done, maybe we can all feel a little less embarrassed.

These frugal living tips are all real things that real people have done!

Saving money and paying off debt can be difficult, but finding ways to make that happen are great no matter what they are – as long as they're legal, haha!

I hope these frugal living tips help you feel less embarrassed about what you're doing and give you even more ideas that will help you pay off your debt faster, improve your financial life, reach your dreams, and more!
For richer or for poorer… that's what you agreed to when you spoke your vows in front of friends and family. But while it can be easy to promise to love and to cherish no matter what situations arise, the reality is that money is often a cause of conflict for most couples and newlyweds.

When it comes to arguments in a relationship, money easily beats out religion, fights about kids, and even how many hours our spouse spent in front of the television. According to one study, money is the most common reason for arguments in the first three years of marriage. So, what can couples and newlyweds do to prevent money from impacting their relationship? What is the best financial advice for couples and newlyweds?
Articles We Posted
When we travel, we like to find ways to volunteer during our trips. This helps us create fond memories of the journey. Most importantly, it helps others along the way. It's special to be able to enter into a city that you don't really know and have something to offer to kind strangers: your time. If you find something you are passionate about to volunteer your time doing for a few hours or a whole day, you will leave a bit of yourself behind.

LIVING A BETTER LIFE INTERVIEW – NEXT GEN WEALTH
What advice do you have for others in living a better life?

Just commit to it! Stop thinking about it or reading about it and just jump in. There's never going to be a perfect time so just rip the Band-Aid off and get started. The only person that can control whether or not you're going to live a better life is YOU.

You have the power to live the absolutely best life you possibly can. There are tons of websites, podcasts, coaches, etc. that can certainly help (andsometimes be overwhelming) but it's truly up to you if you want to commit to living your best life.
Send us your material!
Feel free to send us articles, videos, podcast episodes, etc. that you've enjoyed. It can be from your own works of art or from someone else's. We might even feature your material!
Check out former Sunday Sharing volumes here!
Featured On Life For The Better?
Being featured on our weekly Sunday Sharing is a badge of honor. We only select the top posts from the week that made us stop and think about the article.
If your post was featured it means that your post was the best of the best.
If you were featured, grab your badge today to show your were the best of the best!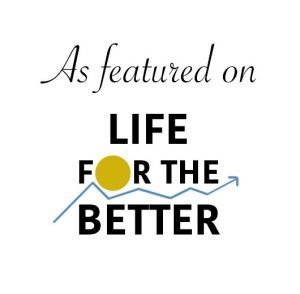 We use Personal Capital to track our net worth. We simply connect our assets and it tracks everything for us! Our net worth, cash flow, budget, investment fees, retirement planner, and more are tracked through this site. It's completely free too! Sign up for free and receive $20 when you open an account!