Sunday Sharing Vol: 20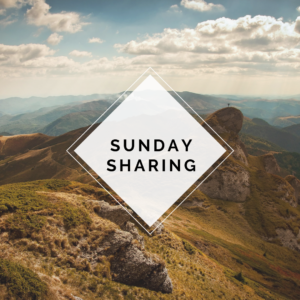 Each Sunday we post interesting articles, videos, podcast episodes, and more that we've consumed from across the web. We'll give our thoughts on what we've learned through others in Sunday Sharing.
What We're Reading
The Tattooist of Auschwitz by Heather Morris
In April 1942, Lale Sokolov, a Slovakian Jew, is forcibly transported to the concentration camps at Auschwitz-Birkenau. When his captors discover that he speaks several languages, he is put to work as a Tätowierer (the German word for tattooist), tasked with permanently marking his fellow prisoners.

Imprisoned for over two and a half years, Lale witnesses horrific atrocities and barbarism—but also incredible acts of bravery and compassion. Risking his own life, he uses his privileged position to exchange jewels and money from murdered Jews for food to keep his fellow prisoners alive.

One day in July 1942, Lale, prisoner 32407, comforts a trembling young woman waiting in line to have the number 34902 tattooed onto her arm. Her name is Gita, and in that first encounter, Lale vows to somehow survive the camp and marry her.

A vivid, harrowing, and ultimately hopeful re-creation of Lale Sokolov's experiences as the man who tattooed the arms of thousands of prisoners with what would become one of the most potent symbols of the Holocaust, The Tattooist of Auschwitz is also a testament to the endurance of love and humanity under the darkest possible conditions.
Articles / Blog Posts
It's that time again; time to refresh your financial plans and set yourself up for success in the coming year. To help you do that, I've compiled a list of 42 new year money tasks that you can complete.
If, on the other hand, my son maintains a job with a lower salary I still want him to refrain from saying "I can't afford that." I want him to consider his options, reflect on the items or experiences before him, and remember that by mindfully spending he can align his purchases with his long term aspirations. It may take him longer to save for the things he wants but every time he avoids negative self talk and impulsive purchases he will find himself one step closer to his goals.
Articles We Posted
Set a Budget & Be Resourceful
As Tim and I started preparing for the big step into married life, we talked a good deal about budgeting. Tim would be happy with a quick trip to city hall for our ceremony. I am not on board with that, but I also don't require a big show or parade. We compromised on a small destination ceremony near our current location with only family and our wedding party – at or below $5K in cost.
What advice do you have for others in living a better life?

My advice is to find a career that you enjoy and that is rewarding for you. Regardless of whether that is a job as an employee or involves starting your own business, life can be a lot more enjoyable when your work is more rewarding.

Most of us spend 40 hours or more per week in our jobs, so it's a major part of life. I remember how depressing Sunday evenings were in my old jobs. I always wondered how the weekend could have gone by so fast, and starting a new week was depressing. Five days felt like so a huge amount of time and I wasn't sure how I would make it to Friday evening.

Self-employment hasn't always been easy, but I've never been depressed about going back to work. Usually, I'm excited to get back to work on a Monday morning.
Send us your material!
Feel free to send us articles, videos, podcast episodes, etc. that you've enjoyed. It can be from your own works of art or from someone else's. We might even feature your material!
Check out former Sunday Sharing volumes here!
We use Personal Capital to track our net worth. We simply connect our assets and it tracks everything for us! Our net worth, cash flow, budget, investment fees, retirement planner, and more are tracked through this site. It's completely free too! Sign up for free and receive $20 when you open an account!