Sunday Sharing Vol: 38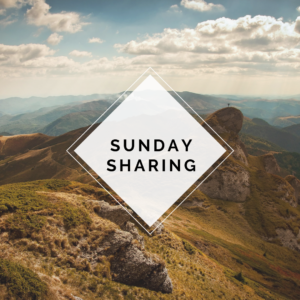 Each Sunday we post interesting articles, videos, podcast episodes, and more that we've consumed from across the web. We'll give our thoughts on what we've learned through others in Sunday Sharing.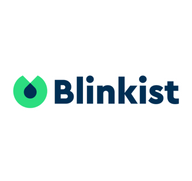 Blinkist distills the key insights of 2,500+ bestselling nonfiction books into powerful 15-minute reads or listens. Boost your knowledge and gain new perspectives to become a better, smarter you.
Over 7 million users treat us as a companion on the most noble and challenging journey we know: fulfilling their human potential.
Get the key insights of 2,500+ bestselling nonfiction books
• Sharpen your professional skills with the best business books in your field
• Explore your many-sided self with the most impactful self-improvement titles
• Discover new perspectives on the world with bestsellers on economics, science, history & culture
• Stay on top of the latest trends and ideas in your professional field
Signup for a free trial today!
What We're Reading

No matter your goals, Atomic Habits offers a proven framework for improving–every day. James Clear, one of the world's leading experts on habit formation, reveals practical strategies that will teach you exactly how to form good habits, break bad ones, and master the tiny behaviors that lead to remarkable results.

If you're having trouble changing your habits, the problem isn't you. The problem is your system. Bad habits repeat themselves again and again not because you don't want to change, but because you have the wrong system for change. You do not rise to the level of your goals. You fall to the level of your systems. Here, you'll get a proven system that can take you to new heights.

Clear is known for his ability to distill complex topics into simple behaviors that can be easily applied to daily life and work. Here, he draws on the most proven ideas from biology, psychology, and neuroscience to create an easy-to-understand guide for making good habits inevitable and bad habits impossible. Along the way, readers will be inspired and entertained with true stories from Olympic gold medalists, award-winning artists, business leaders, life-saving physicians, and star comedians who have used the science of small habits to master their craft and vault to the top of their field.

Learn how to:
*  make time for new habits (even when life gets crazy);
*  overcome a lack of motivation and willpower;
*  design your environment to make success easier;
*  get back on track when you fall off course;
…and much more.

Atomic Habits will reshape the way you think about progress and success, and give you the tools and strategies you need to transform your habits–whether you are a team looking to win a championship, an organization hoping to redefine an industry, or simply an individual who wishes to quit smoking, lose weight, reduce stress, or achieve any other goal.
Articles / Blog Posts
Everyone hopes for a comfortable retirement, but most people aren't doing enough to make it possible.

A 2018 study found that 1 in 3 Americans have less than $5,000 in retirement savings and 46% percent have taken no steps to prepare for the likelihood that they could outlive their savings (source).

Although most people are not doing enough, retirement savings doesn't have to be complicated. If you're looking to get your retirement savings on track, here are 5 simple steps that you can follow.
Five minutes of awkward contract negotiations will have a huge impact on the quality of your life. Learn how to manage these anxiety-inducing conversations, and reap the benefits of it all year long.

If you think about it, those 5 minutes can bring you several thousand dollars, based on the increase in your yearly salary. Just a tiny bit of effort can make a world of difference. Unless you're Bill Gates or someone like that, did you ever think you'll get a chance to earn $5,000 for 5 minutes of work? I don't think so.
Articles We Posted
Do you want to achieve all of the financial goals you set for yourself? Does the idea of reaching your goals seem overwhelming?

I've been in your shoes.

When I first started out, I didn't think it was possible to change my financial life. I was in $10,000 of credit card debt and struggling to get by.

But I slowly made progress and the one thing that helped me the most was investing my money.

When I started investing my money, I slowly began to grow my wealth.

Now I am debt free and have close to seven figures saved with no plans on stopping.

But how do you invest in a way that will allow you to be successful?

In this post, I am going to share with you the 10 investing tips I use to help me grow my wealth. I am certain if you follow them, you too will see success.
If you had to give just 1 tip that you've learned along your journey, what would it be and why?
Find what gives you the biggest sense of meaning and devote as much time as you can to it. Happiness comes and goes, but having purpose and meaning in what you're doing will motivate you to press on.

Even if you don't believe in a God that created you, the mere fact that you exist is a miracle. Think about everything that has happened for you to be living and reading this article. Either God or the universe decided you should exist, so do something of value with your time.
Send us your material!
Feel free to send us articles, videos, podcast episodes, etc. that you've enjoyed. It can be from your own works of art or from someone else's. We might even feature your material!
Check out former Sunday Sharing volumes here!
Featured On Life For The Better?
Being featured on our weekly Sunday Sharing is a badge of honor. We only select the top posts from the week that made us stop and think about the article.
If your post was featured it means that your post was the best of the best.
If you were featured, grab your badge today to show your were the best of the best!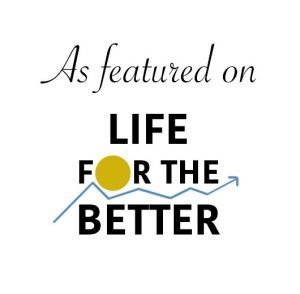 We use Personal Capital to track our net worth. We simply connect our assets and it tracks everything for us! Our net worth, cash flow, budget, investment fees, retirement planner, and more are tracked through this site. It's completely free too! Sign up for free and receive $20 when you open an account!